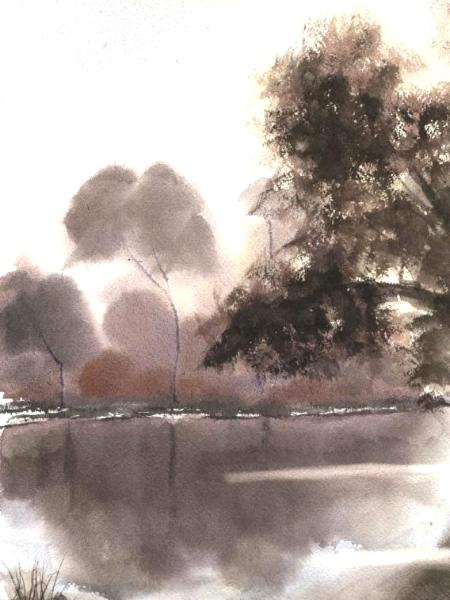 Hans Aabeck-Ackermann is a German watercolor painter and photographer who is still travelling around the world

Single Exhibitions:
1988 Nottingham Campus Gallery, Great Britain
1990 Scheveningen open art, Den Haag, Netherlands
1992 See-Promenaden-Ausstellung, Ascona, Swiss
1993 Rasmussens Kunstner Galleriet, Copenhagen, Denmark
1994 Gallery Lista, Farsund, Norway
1996 Gallery Moorkate, Worpswede, Germany
2000 Kurhaus Bad Reichenhall, Germany
2001 La Galleria do Castillo, Bagur, Spain
2004 Kurverwaltung Westerland, Germany
2007 La Morra Wine & More, Piemonte, Italy
2010 Milford Sound Visitors' Center, New Zealand
2016-2018 Street Art festivals in Italy and Spain

All my landscape watercolor paintings are painted directly in the nature. I am specialized in outdoor landscape painting. For further information I recommend the book by John Deer "Der Landschaftsmaler Hans Aabeck-Ackermann" with the text in German language.
For my paintings I mostly use a number instead of a full title.