These arrangements were made by our students under the directions of the instructor during real lessons in the classroom of
California Flower Art Academy
. If you get the training at our school, you will earn a decent skill for making these kinds of floral designs. Small investment for attending classes will make a big difference. If you love flowers and like flower arrangements, you are 50% guaranteed to be successful in becoming an active floral designer because what you like, you will do well. People who like flower arrangements never feel like being forced to make floral designs. When they work on flower arrangements, they MAY forget everything they dislike and therefore they can devote themselves to working on flower arrangement.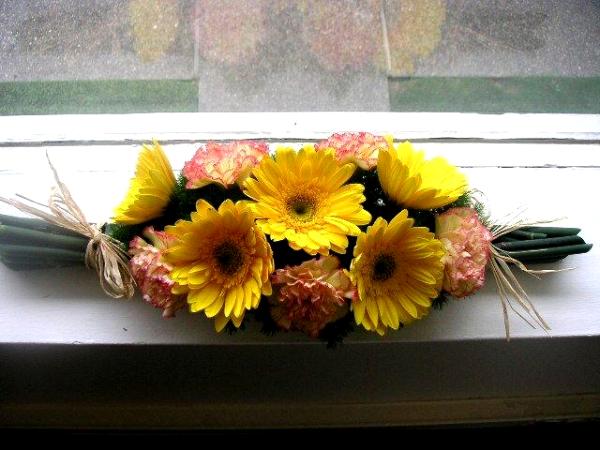 Professional floral designers do have lots of know-how and secrets in flower arranging.
These secrets were obtained from learning, studying and experiencing in actual field of flower arrangements by spending lots of time and energies. If you are learning flower arrangements by taking lessons at the moment, it is better to think that you are currently building your valuable know-how's and secrets which you can make the best use for the rest of your floral design life. If you are spending some money for taking lessons, you had better think you are now making advance investment that can be paid off in the future. Once you have earned a decent flower arranging skill, it has become your lifetime property that will never depreciate in its value.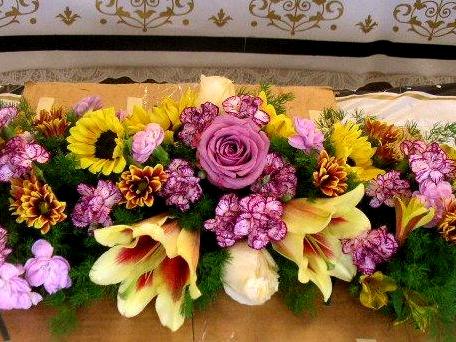 By way of making the best use of this priceless property, you can enjoy making your own floral arrangements at any time you like. You don't have to spend lots of money for enjoying this hobby. You can make people happy with this hobby. California Flower Art Academy offers a
Wide Range of Programs
for you to choose your favorite course. If you have no experience in floral designs, we recommend following programs:
For more information, feel free to contact info@california-academy.com
Here is YouTube video introducing DIY Wedding Centerpiece - Plush Petals. Source of this video is
Flower Moxie
. Demonstrator is Amy from
Flower Moxie
.


Be the first to post a comment.

California Flower Art Academy
has been engaged in teaching a wide range of floral designs in the San Francisco Bay Area and Silicon Valley (San Jose) since 1990 as a floral school certified by Flower Decorators Association (Tokyo Japan). We offer hands on training of ONE ON ONE instructions (semi private lessons) which greatly help entry level students easily and quickly earn a decent level of skills. If you are looking for a reliable floral arrangement instructors or floral design school offering quality classes with cheap, inexpensive and affordable tuition in the San Francisco Bay Area (San Mateo County) or Silicon Valley (San Jose, Santa Clara County), why not join
California Flower Art Academy
? We help you make a difference in floral art.
RSS
|