Cllick on the photos to enlarge the size. Photo source:1st photo from
www.city.himeji.lg.jp
, 2nd photo from
sakura.yahoo.co.jp
, 3rd photo from
ovo.kyodo.co.jp
These photos show very famous Japanese castle called Himeji Castle ("Himeji Jo" in Japanese) which is registered as UNESCO World Heritage. This castle is pretty famous for its breathtaking beauty. During spring season especially at the time of cherry blossoms season, this castle is even more beautiful and so many tourists not only from Japan but also from all over the world visit this place for enjoying spring blooming over a beautiful view of traditional castle.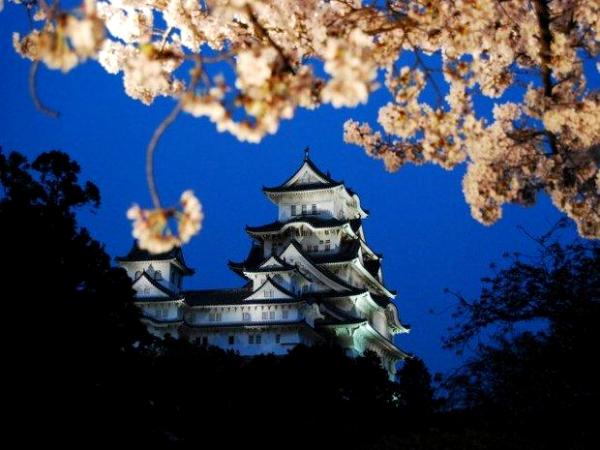 Here is detailed explanation about this castle described in Wikipedia as follows:
Himeji Castle
(Himeji-Jo)
is a hilltop
Japanese castle
complex located in
Himeji
, in
Hyōgo Prefecture
,
Japan
. The castle is regarded as the finest surviving example of prototypical Japanese castle architecture, comprising a network of 83 buildings with advanced defensive systems from the
feudal period
.
[8]
The castle is frequently known as
Hakuro-jō
("White
Egret
Castle") or
Shirasagi-jō
("
White Heron
Castle") because of its brilliant white exterior and supposed resemblance to a bird taking flight. Himeji Castle dates to 1333, when
Akamatsu Norimura
built a fort on top of Himeyama hill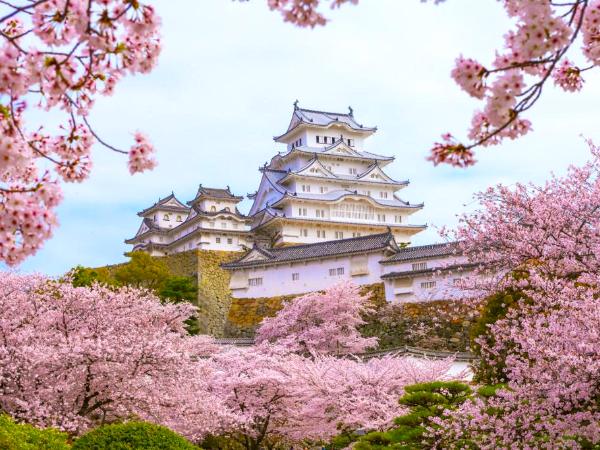 Himeji Castle is located in the city of Himeji, Hyogo Prefecture to where it takes about 3 and half hours by Shinkansen (bullet train) from Tokyo. If you have an opportunity to visit Japan, we recommend you to visit this castle during a spring season.
California Flower Art Academy
is pleased to introduce floral designs, beautiful sight seeing spots where you can enjoy breath taking flower events etc. We offer a Wide Range of Programs for floral arrangements. If you want to learn floral designs starting from scratch, we recommend you under mentioned programs:
A. Japanese traditional floral art:
B. European arrangement:
Those who cannot attend weekday and daytime lessons are recommended to join
Weekend Class
or
Evening Lesson
. For more information, please contact info@california-academy.com
Here is YouTube video introducing Japanese Castles and Cherry Blossoms. Source of this video is
AQUA Geo Graphic
. Enjoy Japanese various traditonal castles.


Be the first to post a comment.

California Flower Art Academy
has been engaged in teaching a wide range of floral designs in the San Francisco Bay Area and Silicon Valley (San Jose) since 1990 as a floral school certified by Flower Decorators Association (Tokyo Japan). We offer hands on training of ONE ON ONE instructions (semi private lessons) which greatly help entry level students easily and quickly earn a decent level of skills. If you are looking for a reliable floral arrangement instructors or floral design school offering quality classes with cheap, inexpensive and affordable tuition in the San Francisco Bay Area (San Mateo County) or Silicon Valley (San Jose, Santa Clara County), why not join
California Flower Art Academy
? We help you make a difference in floral art.
RSS
|