The photo in the center was made by our instructor at the big home party. Other two arrangements were made by our students under the directions of our instructor during real lessons in the classroom of
California Flower Art Academy
. Most of students can make these kinds of flower arrangements if they are supported by our instructor.
When it comes to DIY project, they need to continue being trained by taking lessons and practicing in order for them to make by themselves without any directions from instructor. There are various types of students who learn at
California Flower Art Academy
.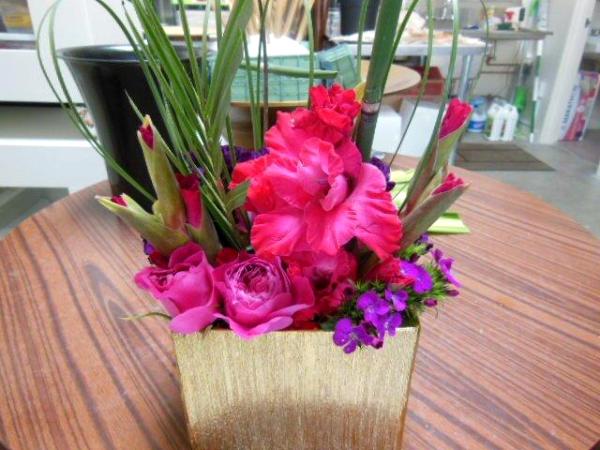 Majority of them learn floral designs for enjoying easy arrangements for making interior floral decorations. Once they have mastered basics of floral designs, they can make party arrangements as well. Among these students we find lots of students who want to earn a higher level of skills in order to make more difficult arrangements for event decorations and weddings. People who earned a decent flower arranging skill, they can make the best use of DIY projects. Some people enjoy DIY mainly for home decorations. Some utilize the skill for DIY project for their own wedding. In this case fiances and family members often join lessons at our school.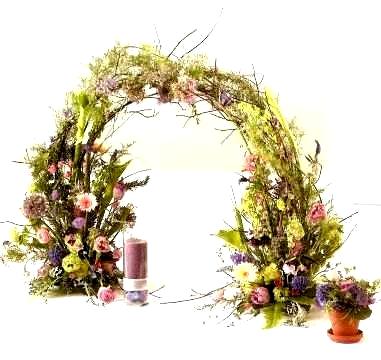 They are supposed to help wedding floral decorations. Also many people enjoy making flower arrangements for home party where their friends are invited. Home owners having a flower arranging skill can welcome their guests into the home with entry floral decoration displayed in the foyer. California Flower Art Academy offers a
Wide Range of Programs
from which our students can choose their favorite program. For those who have no experience in floral designs, we recommend following programs:
Here is YouTube video introducing Simple Rose Arrangement Floristry Tutorial. Source of this video is
Astar's Place
. Also visit her
Facebook
.


Be the first to post a comment.

California Flower Art Academy
has been engaged in teaching a wide range of floral designs in the San Francisco Bay Area and Silicon Valley (San Jose) since 1990 as a floral school certified by Flower Decorators Association (Tokyo Japan). We offer hands on training of ONE ON ONE instructions (semi private lessons) which greatly help entry level students easily and quickly earn a decent level of skills. If you are looking for a reliable floral arrangement instructors or floral design school offering quality classes with cheap, inexpensive and affordable tuition in the San Francisco Bay Area (San Mateo County) or Silicon Valley (San Jose, Santa Clara County), why not join
California Flower Art Academy
? We help you make a difference in floral art.
RSS
|