All these floral designs were made by our students under the directions of instructors of California Flower Art Academy. Arrangements were done during real lessons in our classroom.
Unlike many of luxury hobbies such as traveling, golfing, sports car riding and art collection etc., the hobby of flower arrangement does not require a high amount of budget. Suppose your hobby is driving, you have to pay gas fee every time you ride a car. On top of that you need to spend expensive maintenance fee. If it is golfing, you need to pay play fee every time you play.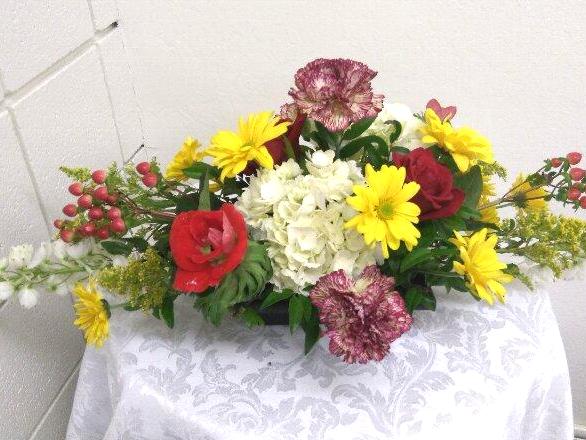 However when it comes to flower arranging, you don't have to pay expensive fee. All you need to pay is price of fresh flowers. If you love gardening, you can grow flowers yourself and use them for floral arranging almost free of charge.
Other expenses you have to pay for floral design hobby is the cost for buying floral foam which is not expensive. Containers/vases can be used for a long time period of time or sometimes even a life time. Only the fee you have to pay attention is a lesson fee. If you have no experience in floral arranging, you need to learn.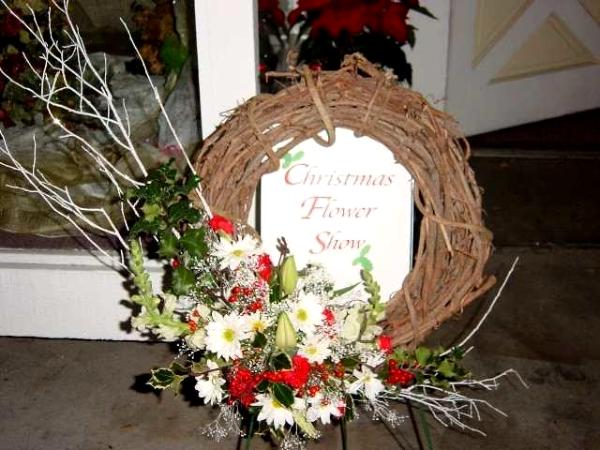 Namely it is important to take lessons so that you can earn a reasonable skill. Once you earned a skill, you can utilize it and no matter how often you use your skill, you don't have to pay expensive fee. We are more than happy to help you earn practical skills for flower arrangements. We offer under mentioned basic program which helps you earn fundamental floral design skills:
For more information, please contact info@california-academy.com


Be the first to post a comment.

California Flower Art Academy
has been engaged in teaching a wide range of floral designs in the San Francisco Bay Area and Silicon Valley (San Jose) since 1990 as a floral school certified by Flower Decorators Association (Tokyo Japan). We offer hands on training of ONE ON ONE instructions (semi private lessons) which greatly help entry level students easily and quickly earn a decent level of skills. If you are looking for a reliable floral arrangement instructors or floral design school offering quality classes with cheap, inexpensive and affordable tuition in the San Francisco Bay Area (San Mateo County) or Silicon Valley (San Jose, Santa Clara County), why not join
California Flower Art Academy
? We help you make a difference in floral art.
RSS
|