If you have completed
Fresh Flower Arrangement Elementary Course
, you will have a basic flower arranging skill. By learning 10 types of floral arrangements at Elementary Course, you are gradually becoming familiar with basic arrangements. The curriculum of this Elementary Course covers a variety of floral designs that can be displayed during Thanksgiving and Christmas holidays. Towards the end of the year, lots of people want to make holiday flower arrangements, for which purpose some people start taking lessons in October and November. As a matter of fact, it is a very good idea.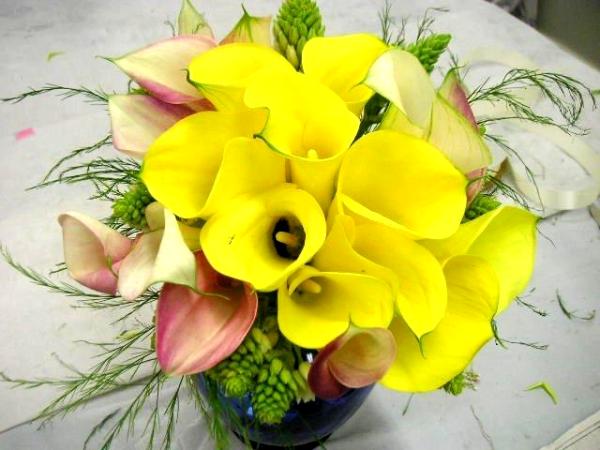 Therefore our classes are usually crowded during the period before Thanksgiving and Christmas. Considering such situation, it is a good idea to take lessons before classes get crowded. So October is a good timing to start learning flower arrangements. When students complete this Elementary Course, Thanksgiving and Christmas are coming because it will take 3 to 6 weeks to complete this Course. Students who can take lessons twice a week can complete the course in 3 weeks. If they take lessons only once a week, it will take 6 weeks to complete it. People who take lessons 3 times a week can complete it in 2 weeks.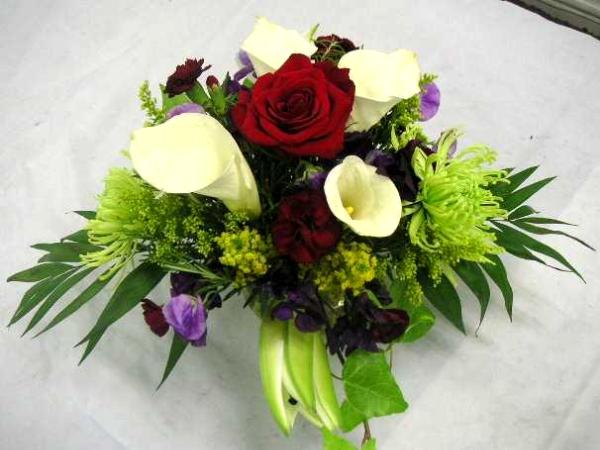 Our school's flexible lesson schedule allows all students to take as many lessons as they like as far as we have space available. The floral designs shown in this page can be displayed on the dining table and console table in the foyer. Or you can place it on the mantel over a fireplace. As you can learn a variety of floral designs at the Elementary Course, you can enjoy floral arrangement of your own design during holidays. If you are interested in making your own floral designs,
California Flower Art Academy
can help. For more information, please contact info@california-cademy.com


Be the first to post a comment.

California Flower Art Academy
has been engaged in teaching a wide range of floral designs in the San Francisco Bay Area and Silicon Valley (San Jose) since 1990 as a floral school certified by Flower Decorators Association (Tokyo Japan). We offer hands on training of ONE ON ONE instructions (semi private lessons) which greatly help entry level students easily and quickly earn a decent level of skills. If you are looking for a reliable floral arrangement instructors or floral design school offering quality classes with cheap, inexpensive and affordable tuition in the San Francisco Bay Area (San Mateo County) or Silicon Valley (San Jose, Santa Clara County), why not join
California Flower Art Academy
? We help you make a difference in floral art.
RSS
|