All these flower arrangements introduced in this page are designed and made by our students under the directions of our instructor during real lessons in the classroom of
California Flower Art Academy
. The top one is called a dish plate arrangement. When you have no floral arranging vase or if you would like to make a little bit different type of arrangements, you can use a dish plate available in your kitchen. The second one is a regular centerpiece and the third one is a pomander centerpiece. Pomander is well known as a hand-held bouquet for decorating a bride at a wedding. However it is sometimes used as a centerpiece placed on the guest table.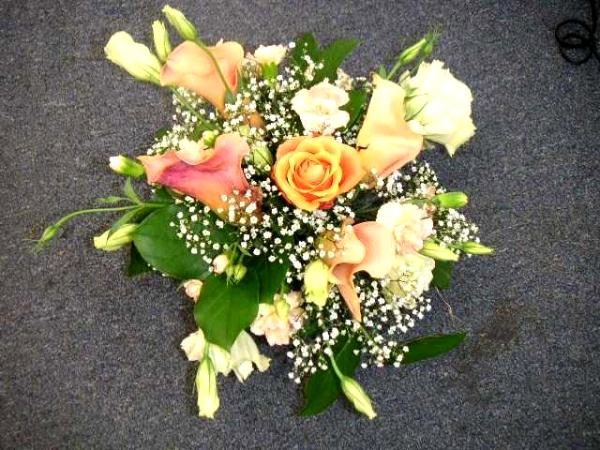 If you are running a floral shop or working as a floral designer, in order to expand you business, which do you think is important, enhancing your floral design skill or expanding the portfolio of your floral designs ? We cannot make a choice because both are important and you should take actions for implementing both. As far as you continue to learn a lot of arrangements in order to expand your design portfolio, you can enhance your design skill. As you belong to a floral design school, you can learn lots of designs under the directions of your instructor at the classroom. If so, you can get timely advice and instructions from your instructor, which greatly helps you enhance your flower arranging skills. At the same time you can expand your design portfolio. This is the advantage in taking lessons from an instructor.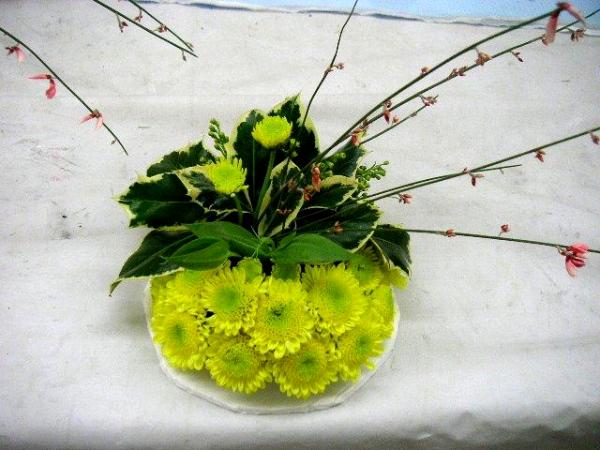 However what is going to happen if you depend on "self-taught" method ? Even if you make a mistake, nobody tries to make correction on your wrong way of arranging. Even if you need an advice or suggestions, nobody can give you any timely advice. That is why you do need a reliable instructor. Learning floral designs under the directions of an instructor is 10 times better and more effective than learning alone. Having a high level of design skill PLUS a variety of design portfolio definitely helps expand your floral design business.
California Flower Art Academy
offers a
Wide Range of Programs
in order to comply with various requests from our students. If you want to learn floral arrangement with no previous experience, we recommend following programs:
For more information, feel free to contact info@california-academy.com
Here is YouTube video introducing The Art of Flowers March 2012: Wedding Bird Cage Floral Design. Source of this video is
Mayesh Wholesale Florist
. Demonstrator is Mandy Majerik, AIFD, PFCI
2012 Design Star.


Be the first to post a comment.

California Flower Art Academy
has been engaged in teaching a wide range of floral designs in the San Francisco Bay Area and Silicon Valley (San Jose) since 1990 as a floral school certified by Flower Decorators Association (Tokyo Japan). We offer hands on training of ONE ON ONE instructions (semi private lessons) which greatly help entry level students easily and quickly earn a decent level of skills. If you are looking for a reliable floral arrangement instructors or floral design school offering quality classes with cheap, inexpensive and affordable tuition in the San Francisco Bay Area (San Mateo County) or Silicon Valley (San Jose, Santa Clara County), why not join
California Flower Art Academy
? We help you make a difference in floral art.
RSS
|