Here is a beautiful line up of Oval Shaped Horizontal Flower Arrangements. All these arrangements were designed and made by our students under the directions of our instructor during real lessons in the classroom of
California Flower Art Academy
. Unlike ceterpieces of vertical arrangements, oval arrangements need a little bit more space to display. This arrangement can be used not only for decorating your home and office but also for wedding decorations. Oval arrangement is quite popular among horizontal floral designs. If this arrangement is displayed on the dining table at a party, it offers a gorgeous atmosphere for the feast and people will enjoy a wonderful dinner.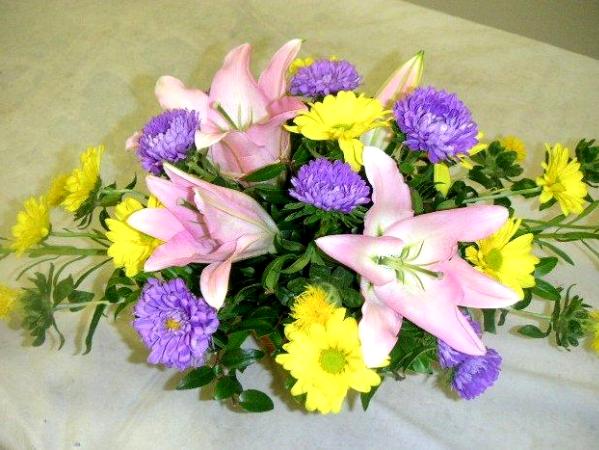 Unlike a tall vertical arrangement, oval arrangement does not block the view of people taking a seat on both sides of a dining table, which is good for enjoying talk over a dinner. If you master oval floral arrangements in addition to vertical designs, you will have more opportunities of enjoying making floral decorations at various places and occasions. Namely in order to expand your flower arranging activities, you are recommended to learn this beautiful arrangement as well.
California Flower Art Academy
teaches a variety of floral designs from easy one to high end ones, beginner to professional levels AND home decoration to corporate arrangements.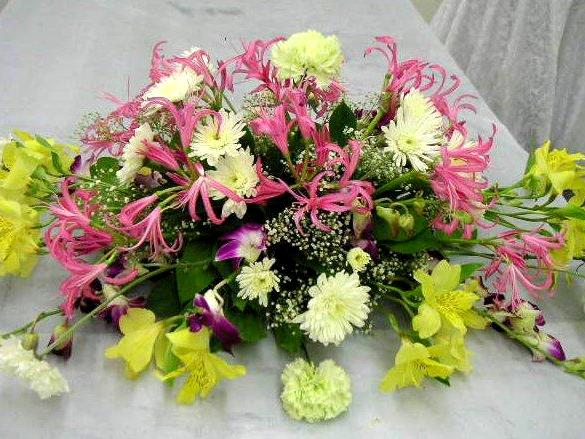 Students who learned at our school can earn a broad range of arrangements so that they can satisfy various requests from customers if they are engaged in flower arranging business after graduation from our school.


Be the first to post a comment.

California Flower Art Academy
has been engaged in teaching a wide range of floral designs in the San Francisco Bay Area and Silicon Valley (San Jose) since 1990 as a floral school certified by Flower Decorators Association (Tokyo Japan). We offer hands on training of ONE ON ONE instructions (semi private lessons) which greatly help entry level students easily and quickly earn a decent level of skills. If you are looking for a reliable floral arrangement instructors or floral design school offering quality classes with cheap, inexpensive and affordable tuition in the San Francisco Bay Area (San Mateo County) or Silicon Valley (San Jose, Santa Clara County), why not join
California Flower Art Academy
? We help you make a difference in floral art.
RSS
|