These photos show small to medium size table arrangements with horizontal and flat designs. All arrangements were made by our students under the instruction of our flower arranging teachers. Designs were made during real lessons in the classroom of
California Flower Art Academy
. Horizontal and flat arrangements are as popular as vertical arrangements. This kind of arrangement needs a little bit more space for display than vertical arrangements. Since the size of these horizontal arrangements is not so big, it can be well displayed on the dining room or mantel over a fireplace for home decorations.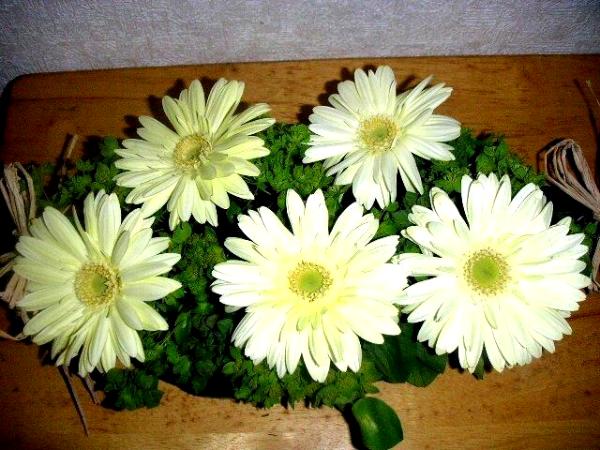 However much larger size of horizontal arrangements are not suitable for home decorations as they are mainly used for event purpose such as wedding head table arrangements and funeral decorations. As you know, from occasion to occasion and from place to place, the choice of floral design type is different. If you have a broad range of design portfolio, you have much wider accessibility for making floral arrangement in any kind of occasions.Our
Wide Range of Programs
PLUS long term experience in teaching and making a variety of floral decorations greatly help our students effectively learn various types of designs.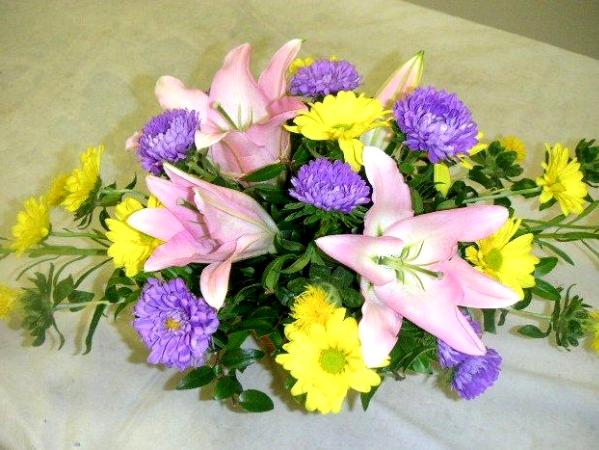 If you love flowers and have keen interest in earning a decent floral design skill, we can help. We are more than happy to help and support diligent and enthusiastic students so that they can be an active floral artist. Quite frankly speaking we have various kinds of students who are just a beginner and also well experience people who are already doing floral design business. Regardless of the level of skill and experience in floral arranging, we are ready to support you. Those who must start from scratch for learning flower arranging, we recommend following programs:
For more information, please contact info@california-academy.com
Here is YouTube video introducing Horizontal Arrangement. The source of this video is
LUXURY FLOWER
. Also visit the website of
Luxury Flower
.


Be the first to post a comment.

California Flower Art Academy
has been engaged in teaching a wide range of floral designs in the San Francisco Bay Area and Silicon Valley (San Jose) since 1990 as a floral school certified by Flower Decorators Association (Tokyo Japan). We offer hands on training of ONE ON ONE instructions (semi private lessons) which greatly help entry level students easily and quickly earn a decent level of skills. If you are looking for a reliable floral arrangement instructors or floral design school offering quality classes with cheap, inexpensive and affordable tuition in the San Francisco Bay Area (San Mateo County) or Silicon Valley (San Jose, Santa Clara County), why not join
California Flower Art Academy
? We help you make a difference in floral art.
RSS
|