These arrangements were made by our students under the directions of our instructor during real lessons in the classroom of
California Flower Art Academy
. Most students can make this kind of beautiful arrangements as far as they are directed and supported by our instructor.
The goal to be achieved for the time being is they should earn knowledge and skills with which they can make these designs even without any help from their instructor. The solution for achieving such a goal is to repeat taking lessons for a while PLUS make practice by themselves at home. By way of practicing repeatedly they can definitely earn a good skill.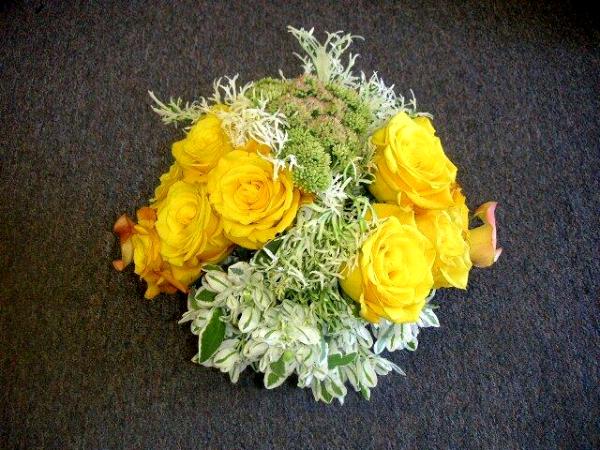 The idea for expanding the design portfolio is obtained from various information source such as website specializing in floral designs and YouTube videos. Of course the most important and effective source is your flower arrangement instructor. Now talking about what the title of this page means, it is necessary to take various actions for stabilizing your floral business.
In order to stabilize the operations, one of the effective ways is not to miss the right timing for special designs relating to various events, holidays and seasonal decorations that take place all year long. Further your operation had better be diversified whereby you can enjoy more stable business opportunities.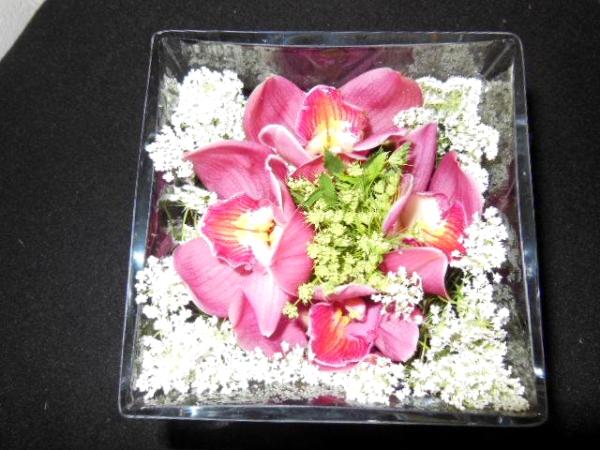 If you offer wedding flowers and not yet involved in funeral flower decorating services, you should add funeral flowers because of seasonal factors affecting both types of demand. Namely when wedding flower business slows down during winter season, demand for funeral flowers usually increases.
Reason behind this situation is simple. Number of people who get married during winter is much smaller than other seasons. On the other hand people who pass away during winter is higher than other seasons. Both demand has a nature of compensating the loss of sales each other.
California Flower Art Academy
specializes in teaching various flower arrangements in need from season to season, from event to event. We offer a
Wide Range of Programs
from which you can choose your favorite course (or program). For beginners, we recommend following programs:


Be the first to post a comment.

California Flower Art Academy
has been engaged in teaching a wide range of floral designs in the San Francisco Bay Area and Silicon Valley (San Jose) since 1990 as a floral school certified by Flower Decorators Association (Tokyo Japan). We offer hands on training of ONE ON ONE instructions (semi private lessons) which greatly help entry level students easily and quickly earn a decent level of skills. If you are looking for a reliable floral arrangement instructors or floral design school offering quality classes with cheap, inexpensive and affordable tuition in the San Francisco Bay Area (San Mateo County) or Silicon Valley (San Jose, Santa Clara County), why not join
California Flower Art Academy
? We help you make a difference in floral art.
RSS
|