These floral arrangements were designed and made by our students under the directions of our instructors during real lessons in the classroom of California Flower Art Academy. Our students could made these beautiful arrangements because they got support from our instructors. What if there were no helps by our instructors ? It COULD be a little bit difficult to make the same quality of designs UNLESS they are well experienced or they have been continuing to take lessons and making reasonable practice at home.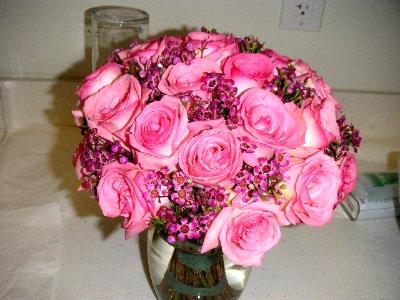 The reason why we always recommend our students to bring notebook and digital camera to the classroom is only for the purpose for them to take a note and keep record of arrangements they make during a lesson. This helps them review and practice at home what they learned during a lesson. Three things important for them to improve the quality of their designs is (1) Diligently follow teacher's instruction (2) Practice at home what you learned during a lesson (3)Have a role model floral artist whom you can ask any kind of questions.
Above (1) and (2) can be done as far as you have a will and intention. How about implementing idea per (3) ? It MAY be difficult UNLESS you belong to a floral design association, circle or school where you can exchange information and join exhibitions. Find a senior member or mentors who are much better experienced than you. Or the most practical and ideal way is to establish a good relationship with your instructor (who teaches you floral arrangement) so you can ask any questions. We offer semi private lessons limiting number of students to no more than 4 per class.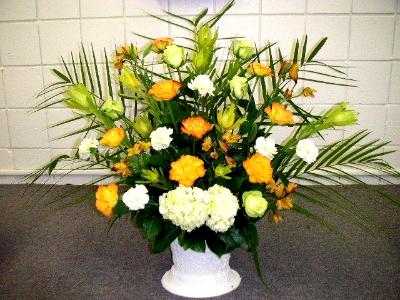 This makes it possible for each student to be well taken care of by our instructor. If you live in the San Francisco Bay Area or Silicon Valley (San Jose) and really want to earn a good flower arranging skill, why not join our school offering a Wide Range of Programs. For those with no experience in floral designs, we recommend introductory Trial Budget Program and/or Fresh Flower Arrangement Elementary Course. For more information, please contact info@california-academy.com
Here is YouTube video introducing Flowers used for Line Elements in Arrangements: Flower Arrangements. Source of this video is
ehowathomechannel
. Demonstrator is Jan Gordon, Flower Arrangement Expert, owner of
East Meets West Flowers
.


Be the first to post a comment.

California Flower Art Academy
has been engaged in teaching a wide range of floral designs in the San Francisco Bay Area and Silicon Valley (San Jose) since 1990 as a floral school certified by Flower Decorators Association (Tokyo Japan). We offer hands on training of ONE ON ONE instructions (semi private lessons) which greatly help entry level students easily and quickly earn a decent level of skills. If you are looking for a reliable floral arrangement instructors or floral design school offering quality classes with cheap, inexpensive and affordable tuition in the San Francisco Bay Area (San Mateo County) or Silicon Valley (San Jose, Santa Clara County), why not join
California Flower Art Academy
? We help you make a difference in floral art.
RSS
|