Click on the photos to enlarge the size. These photos show floral designs made by our students under the directions of our instructor during real lessons in the classroom of
California Flower Art Academy
.
Although our main operation is to teach floral arrangements at our classroom, from time to time we are approached by prospective customers who want to ask us to make floral decoration for a party they hold. Such party is a home party, birthday party and also another kind of party of learning floral designs. The place of such party varies from party to party such as a regular home and corporate office etc. If the timing and situation allow, we consider to accept such request.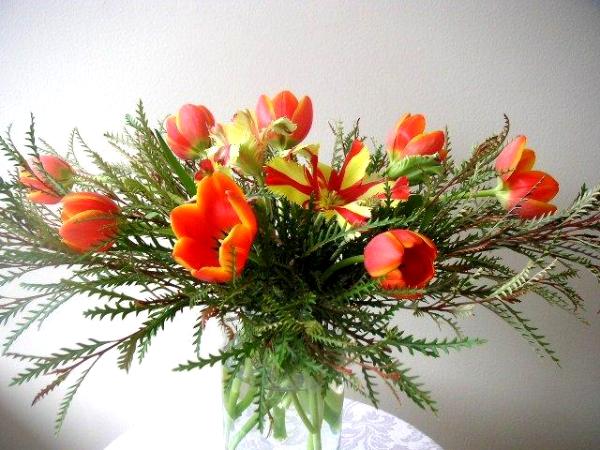 Quite unfortunately we are usually busy with offering classes at our classroom. And also if the requirement is too much detail oriented, it is a little bit difficult for us to take care of party decoration. Sometimes we are requested to send an instructor to a party where they would like us to offer a floral design seminar.
Again if the timing and situation allow, we consider accepting such request. Usually we teach mainly at our classroom. If it is necessary to offer lessons at some other location, we need to carry lesson materials PLUS our instructor needs to drive to and from a party place that is often far from our classroom. Being such situation, we are often unable to accept a party arrangement.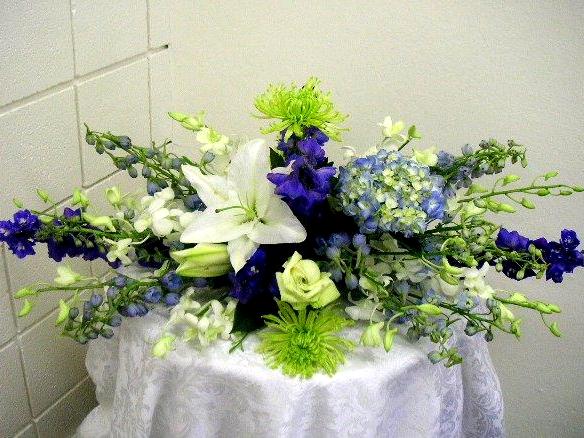 If you need to learn floral arrangements so that you can earn skill for making party flower decorations, we can help. Training should be done at our classroom and we will do our best for complying customer's requirement. Since we offer a
Wide Range of Programs
, our customer can easily find the best program/course for satisfying their needs. If you have no experience in floral designs and want to learn fresh flower arrangements, we recommend following programs:
For more information, please contact info@california-academy.com


Be the first to post a comment.

California Flower Art Academy
has been engaged in teaching a wide range of floral designs in the San Francisco Bay Area and Silicon Valley (San Jose) since 1990 as a floral school certified by Flower Decorators Association (Tokyo Japan). We offer hands on training of ONE ON ONE instructions (semi private lessons) which greatly help entry level students easily and quickly earn a decent level of skills. If you are looking for a reliable floral arrangement instructors or floral design school offering quality classes with cheap, inexpensive and affordable tuition in the San Francisco Bay Area (San Mateo County) or Silicon Valley (San Jose, Santa Clara County), why not join
California Flower Art Academy
? We help you make a difference in floral art.
RSS
|