These floral arrangements were designed and made by our students under the directions of instructors during real lessons in the classroom of
California Flower Art Academy
where you can learn floral arrangement by way of hands on training of ONE ON ONE instructions (semi private lesson).
Suppose you are the owner of floral shop and selling cut flowers and flower related merchandise such as vase, comport, floral foam (oasis) etc etc. No matter how high level of floral design skill you have and how beautiful shop you have, if you do not pay careful attention to the profit and gross margin earning from daily operation, your business will be screwed up.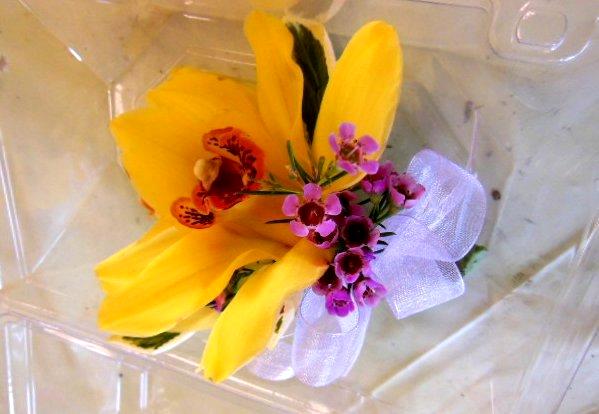 Especially when setting up a sales price after procuring merchandise from a floral market, the way you calculate will seriously affect the profitability of your sales activities. For people who are business savvy and quite familiar with simple calculation method, what we are talking in this section MIGHT sound like a trifling matter and they MAY say it is a common sense or publicly known things that everybody is familiar with. Suppose you procure a very expensive vase at a flower market for $100. You would like to make 30% sales profit (gross margin) on the price at you sell to your customers, how are you going to calculate ? We find many people say the calculation is as shown below: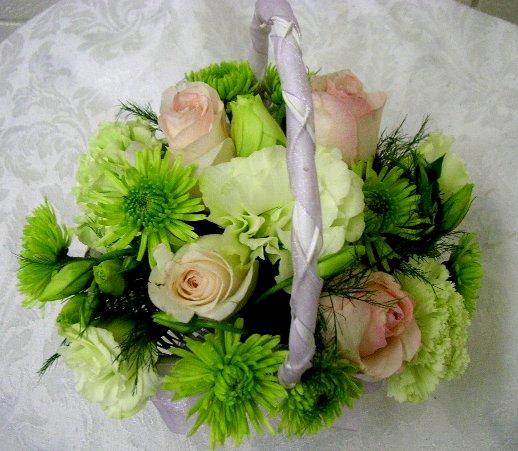 (A) $100 x 1.30=$130. You multiply the buying price by 1.30 (because you want to make 30% gross margin).
Is this correct ? Answer is no. Right calculation is as follows:
(B) $100 divided by 0.70=$142.86 (correct selling price is $146.86).
$142.86 includes 30% gross margin in the selling price. However $130 includes only 23% gross margin.
California Flower Art Academy
offers a
Wide Range of Programs
for European floral arrangement and also Japanese Ikebana. If you are interested in learning floral designs at our school, you can choose your favorite program from above list.
If you have no previous experience in floral arrangement, we recommend you to sign up for under mentioned programs:
A. European arrangement:
B. Japanese floral art:


Be the first to post a comment.

California Flower Art Academy
has been engaged in teaching a wide range of floral designs in the San Francisco Bay Area and Silicon Valley (San Jose) since 1990 as a floral school certified by Flower Decorators Association (Tokyo Japan). We offer hands on training of ONE ON ONE instructions (semi private lessons) which greatly help entry level students easily and quickly earn a decent level of skills. If you are looking for a reliable floral arrangement instructors or floral design school offering quality classes with cheap, inexpensive and affordable tuition in the San Francisco Bay Area (San Mateo County) or Silicon Valley (San Jose, Santa Clara County), why not join
California Flower Art Academy
? We help you make a difference in floral art.
RSS
|