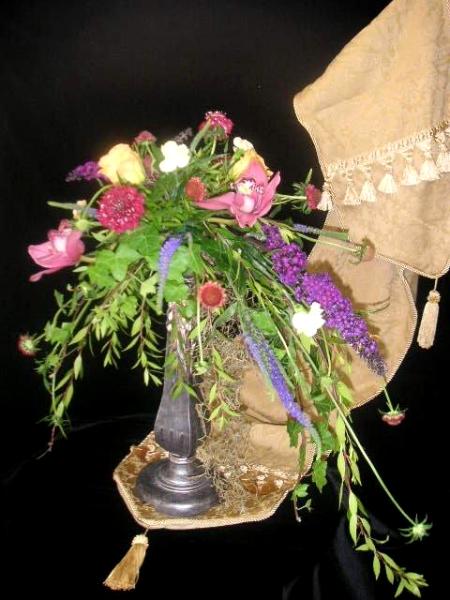 These photos show table arrangements designed and made by our students under the directions of our instructors during a real lesson in the classroom of
California Flower Art Academy
. As there are so many variations in table arrangements or centerpieces, you can enjoy endless pleasure in making your own floral designs one after another. Regardless of your current position and situation, not yet learned floral designs, already learning it, started your own floral business whatsoever, have you ever imagined what you will be in the near future such as one year, three years or five years later ?
You MAY be enjoying taking lessons of floral designs at a floral school. You MAY be challenging learning a higher level of flower designs by enrolling for an advanced course. You MAY be making flower arrangement at a church as a volunteer. You MAY be teaching European floral designs at a retirement home as a volunteer. You MAY be running a floral shop as an entrepreneur. You MAY be making wedding flower arrangement. Or you MAY be engaged in funeral floral decorating services. etc. etc.
One thing which is clear is that if you do floral designs strictly as a hobby, you will be definitely satisfied and living a happy life for sure. The similar story can be expected if you work as a volunteer floral artist for helping others. How about the case of having your own floral business ? You MIGHT be struggling to find customers or trying to get out of hell of debt, living a very busy life as a floral shop owner OR enjoying profitable business. Nobody knows what is going to happen with your life in one, three and five years later. Only because it usually takes about 3 years to become BREAK EVEN after starting new business, the comment on entrepreneur florist is apt to be a little bit negative as mentioned above although we know most of American people like only positive comment when they make presentation about new business or new project.
If you are planning to have your own start up floral business, you are required to work very hard in order to make your business successful and profitable. This can be said not only on floral business but also on all kinds of businesses.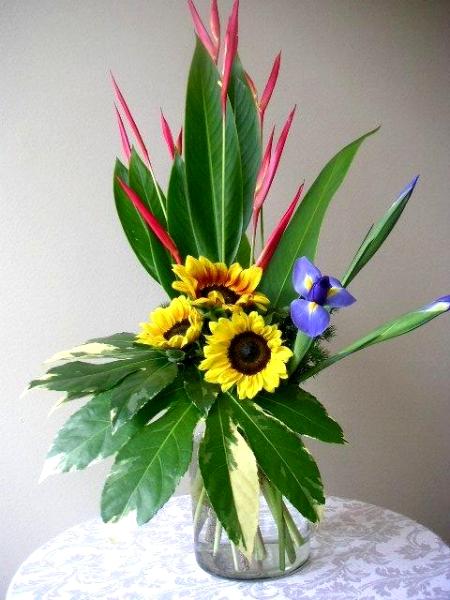 People who are too much concerned about a future business or cannot have a positive image on the new project are not right people for challenging something new. The majority of people who are successful are hard working, task oriented and positive minded people. Although we are not teaching shop management to people who will be engaged in floral business, we teach a
Wide Range of Programs
relating to flower designs. If you are looking for a floral school offering quality lessons, why not join
California Flower Art Academy
where you can learn by way of hands on training of ONE ON ONE instructions (semi private lesson).
For those with no experience in floral designs, we recommend under mentioned programs:
Here is YouTube video introducing Floral Design Techniques - Basing. Source of this video is
Mercury Network
. Demonstrator is Ann Jordan, AIFD, FTD Education Consultant. Also visit
FTD University/Education
.


Be the first to post a comment.

California Flower Art Academy
has been engaged in teaching a wide range of floral designs in the San Francisco Bay Area and Silicon Valley (San Jose) since 1990 as a floral school certified by Flower Decorators Association (Tokyo Japan). We offer hands on training of ONE ON ONE instructions (semi private lessons) which greatly help entry level students easily and quickly earn a decent level of skills. If you are looking for a reliable floral arrangement instructors or floral design school offering quality classes with cheap, inexpensive and affordable tuition in the San Francisco Bay Area (San Mateo County) or Silicon Valley (San Jose, Santa Clara County), why not join
California Flower Art Academy
? We help you make a difference in floral art.
RSS
|