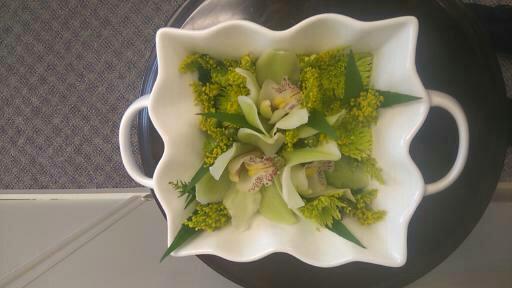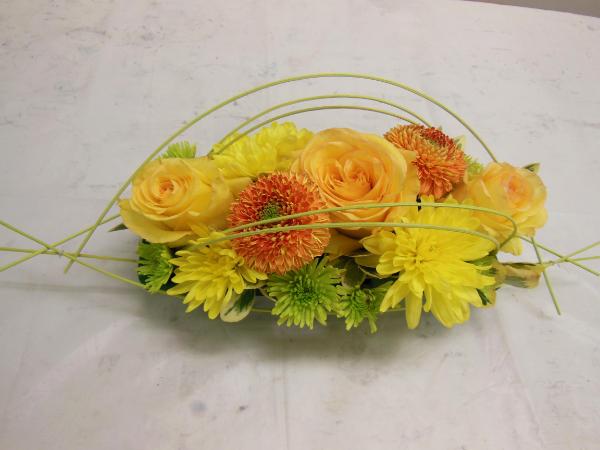 All floral arrangements shown in this page were made by our students during real lessons at California Flower Art Academy under the directions of our floral design instructors.
Since 1990, our school has been educating uncountable number of students who would like to earn practical skills of floral designs by way of semi-private lessons.Due to the nature of flower arrangements, we came to find that it is next to impossible to train our students based on the mass production class system. Judging from our teaching experiences by the present time, we have found that once the number of students exceed 4 per class, it is extremely difficult OR next to impossible to take care of each student. Namely in order to well take care of each student when teaching skills, we have no choice but to limit number of students. When they learn history, psychology, marketing or literature etc that do not need any techniques, skills or manipulating, even mass production class system works out.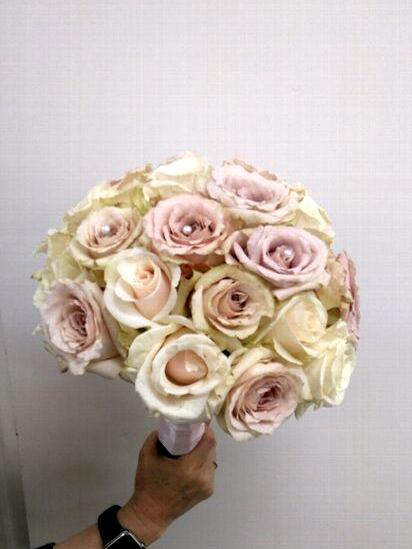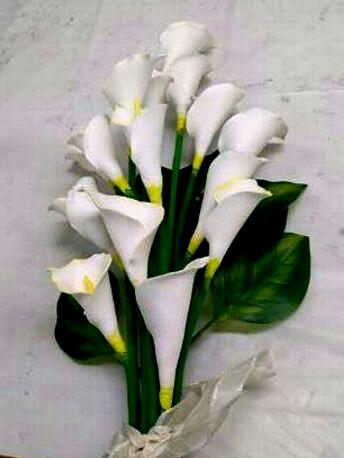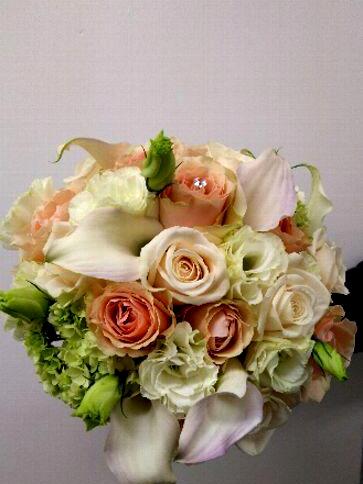 When it comes to teaching skills such as swimming, dancing, golfing etc., person to person training (hands on training of ONE ON ONE instructions) is badly required. Teaching floral arrangement is not exceptional. We sometimes have students who already attended floral design class at a local community college. Although it is valuable to attend a college class and to take a lecture of flower arrangement to learn the concept, theory, history and names of flowers etc, when it comes to learning actual techniques, skills and manipulating flowers, the teacher cannot spend sufficient time for each student as she must take care of so many students. In short, ONE ON ONE instruction is quite ideal and in a sense it is badly required. Since they need sufficient training from an instructor for making floral arrangement, some of them join our school where most of the time is spent for earning actual skill of floral decorations.
If you feel that you are lacking actual skills and techniques or want to improve or brush up on your designing skill, why not join California Flower Art Academy ? We help you make a difference in floral art. For more information please contact us on info@california-academy.com


Be the first to post a comment.

California Flower Art Academy
has been engaged in teaching a wide range of floral designs in the San Francisco Bay Area and Silicon Valley (San Jose) since 1990 as a floral school certified by Flower Decorators Association (Tokyo Japan). We offer hands on training of ONE ON ONE instructions (semi private lessons) which greatly help entry level students easily and quickly earn a decent level of skills. If you are looking for a reliable floral arrangement instructors or floral design school offering quality classes with cheap, inexpensive and affordable tuition in the San Francisco Bay Area (San Mateo County) or Silicon Valley (San Jose, Santa Clara County), why not join
California Flower Art Academy
? We help you make a difference in floral art.
RSS
|