Click on photo to enlarge it. These floral arrangements were made by the students and instructor of California Flower Art Academy. Arrangements were done in the classroom and also at a wedding place. Through the training at our school PLUS practice at home, you can earn a decent flower arranging skills. And when you earn such skill, you feel your past efforts are paid off, which is really good. Once you have earned a decent floral design skills PLUS knowledge about floral arranging, you are able to create your own flower designs like no other. This must be your goal.
As far as you continue your efforts for creating new type of designs and also unique arrangements, nobody can limit your ability of making new designs one after another.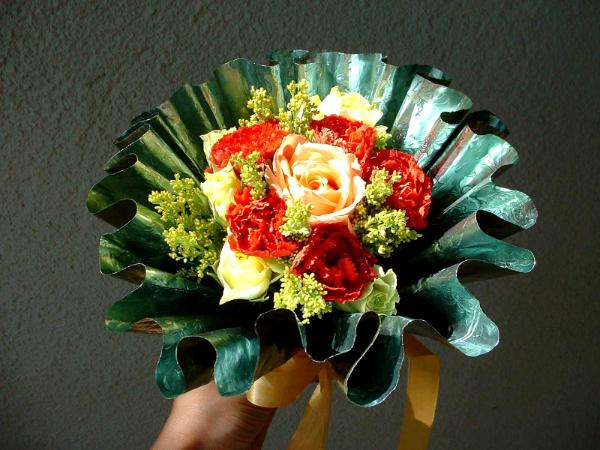 Namely you can enjoy designing and making floral arrangements that reflect your idea and concept. The more creative designs you experience to make, the more unique designs you can make. When starting learning floral arrangements, nobody can make their own designs, which is quite understandable and very common. Through the training by well experienced instructor and also strenuous efforts made by you, you can brush up on your skills and techniques of floral arranging. And eventually you can earn skills of making your own designs. Quite frankly speaking it takes lots of time to achieve this goal. California Flower Art Academy is pleased to support diligent and task oriented students who make efforts towards achieving their goal.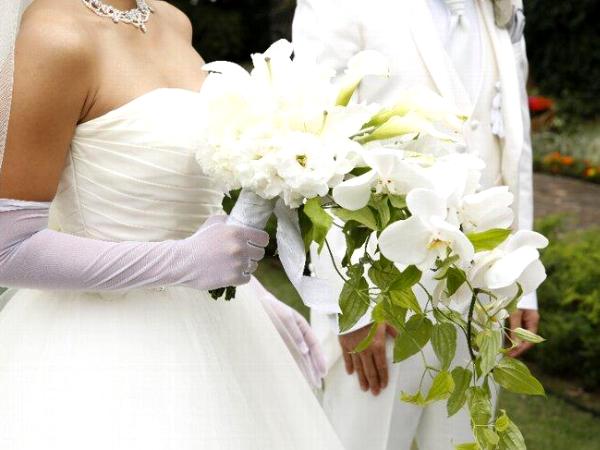 In order to satisfy a variety of requests from our students,
California Flower Art Academy
offers a
Broad Range of Programs
. Our students can make a choice of their most favorite course depending on their requirement and goal of learning flower arrangements from this program list. For busy students who have a full time job and cannot spare time for attending regular lessons, we offer
Weekend Class
and also
Evening Lesson
. If you seriously want to earn good skills of floral designing and are looking for a reliable floral arrangement school or class, we can help by way of hands on training of ONE ON ONE instructions. You can start from inexpensive
Introductory Trial Budget Program
(European arrangement) or
Ikebana Short Seminar Program
(Japanese traditional floral art). For any questions, please contact info@california-academy.com
Here is YouTube video introducing How to Make a Fresh Rose Bouquet. The source of this video is
EhowFamily
. Demonstrator is David Z. Ghoukassian, Event and Floral Designer.


Be the first to post a comment.

California Flower Art Academy
has been engaged in teaching a wide range of floral designs in the San Francisco Bay Area and Silicon Valley (San Jose) since 1990 as a floral school certified by Flower Decorators Association (Tokyo Japan). We offer hands on training of ONE ON ONE instructions (semi private lessons) which greatly help entry level students easily and quickly earn a decent level of skills. If you are looking for a reliable floral arrangement instructors or floral design school offering quality classes with cheap, inexpensive and affordable tuition in the San Francisco Bay Area (San Mateo County) or Silicon Valley (San Jose, Santa Clara County), why not join
California Flower Art Academy
? We help you make a difference in floral art.
RSS
|