Click on photos to enlarge the size. These arrangements were recently made by our students under the instructions of our floral design teacher during real lessons in the classroom of California Flower Art Academy. The upper side arrangement is a bridal bouquet with pins. The lower side arrangement is a tiny bouquet.
Students who are trained at California Flower Art Academy can make these kinds of floral designs, which is no big deal judging from our past experience. We teach a variety of flower arrangements reflecting the seasonal factors as well as flowers, holidays and events available in each season. The majority of our students have no previous experience. Therefore they are required to start from scratch. Most people who join us usually start with under mentioned programs that are specifically designed for entry level students:
A. European arrangement: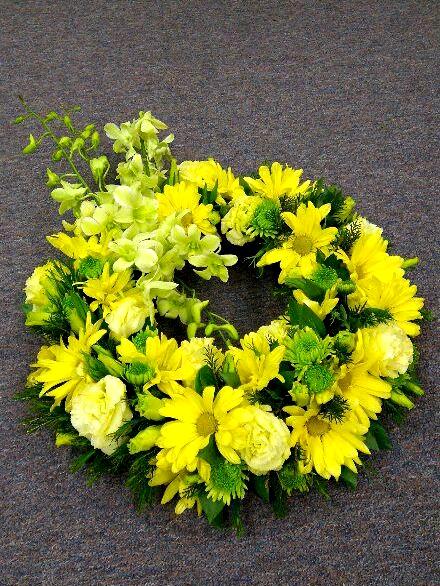 B. Japanese traditional floral art:
Regardless of students' goal, for hobby or for business, wedding or funeral decoration, it is mandatory to complete the Elementary Course because earning basic skill is the most important for making floral designs. They can learn a variety of designs even at the Elementary Course. In case of European arrangement, they start learning round designs, symmetrical and asymmetrical designs, L shaped and S shaped arrangement as well as horizontal designs such as oval arrangement and diamond design. They also learn bridal bouquet and corsage as well. Total 12 designs are covered in Fresh Flower Arrangement Elementary Course.
By the time they complete the Elementary Course, most of students become familiar with basics of fresh flower arrangement and can enjoy interior home decoration with floral designs made by themselves. For more information, please contact info@california-academy.com


Be the first to post a comment.

California Flower Art Academy
has been engaged in teaching a wide range of floral designs in the San Francisco Bay Area and Silicon Valley (San Jose) since 1990 as a floral school certified by Flower Decorators Association (Tokyo Japan). We offer hands on training of ONE ON ONE instructions (semi private lessons) which greatly help entry level students easily and quickly earn a decent level of skills. If you are looking for a reliable floral arrangement instructors or floral design school offering quality classes with cheap, inexpensive and affordable tuition in the San Francisco Bay Area (San Mateo County) or Silicon Valley (San Jose, Santa Clara County), why not join
California Flower Art Academy
? We help you make a difference in floral art.
RSS
|