Click on the photos to enlarge the size. These are not stock price chart. These are the blooming forecast of cherry blossoms in Japan (except 3rd photo showing floral design made by our student). The 1st photo shows the map covering Western Part of Japan and the 2nd one shows the peak season for cherry blossoms to bloom in Japan. Namely you can find when and where the best time is to enjoy cherry blossoms in Japan.
This is called "Sakura Zensen" in Japanese. If it is literally translated into English, it is Cherry Blossom Front. During a sprint time, lots of people from foreign countries visit Japan for the purpose of enjoying beautiful cherry blossoms at their best in various sight seeing spots.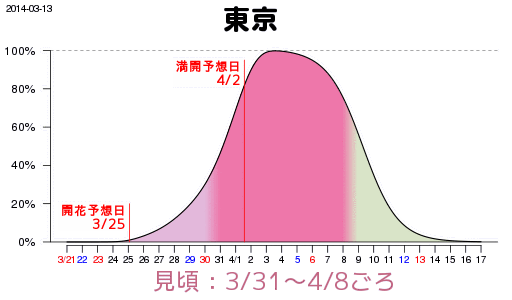 There are so many places where visitors can really enjoy cherry blossoms all over Japan during the spring season. Here is the
cherry blossom forecast 2016 and guide for the trip to Japan
in spring season. Not only for the trip to Japan but also for visitors who want to enjoy
cherry blossoms in Washington DC
, there is Valuable Information HERE.
Meanwhile we are a floral design school. And we have to do our job for teaching flower arrangements. During the spring season, lots of young couples get married, which usually boosts the demand for wedding flower decorating services.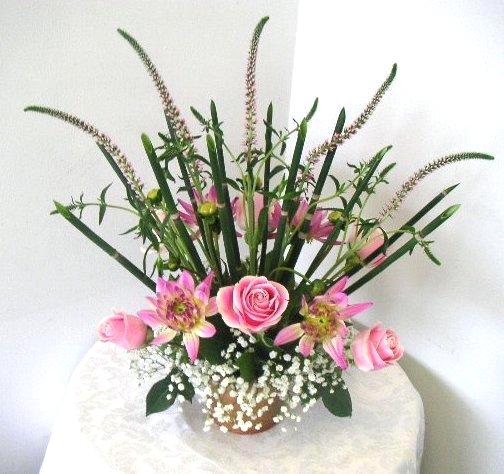 From student to student, the situation is different. Some people learn floral arranging so that they will implement the DIY project for their own wedding. Some learn flower arrangements for the purpose of having their own floral shop.
If you are interested in learning floral designs, regardless of the purpose for hobby or for business,
California Flower Art Academy
can help. For those who have no previous experience, we will train starting from scratch. In this case you are recommended to start from following programs:
For more information, please contact info@california-academy.com
Here is YouTube video introducing Tokyo Japan Cherry Blossoms in Tokyo. Source of this video is
Discover Nippon
.


Be the first to post a comment.

California Flower Art Academy
has been engaged in teaching a wide range of floral designs in the San Francisco Bay Area and Silicon Valley (San Jose) since 1990 as a floral school certified by Flower Decorators Association (Tokyo Japan). We offer hands on training of ONE ON ONE instructions (semi private lessons) which greatly help entry level students easily and quickly earn a decent level of skills. If you are looking for a reliable floral arrangement instructors or floral design school offering quality classes with cheap, inexpensive and affordable tuition in the San Francisco Bay Area (San Mateo County) or Silicon Valley (San Jose, Santa Clara County), why not join
California Flower Art Academy
? We help you make a difference in floral art.
RSS
|