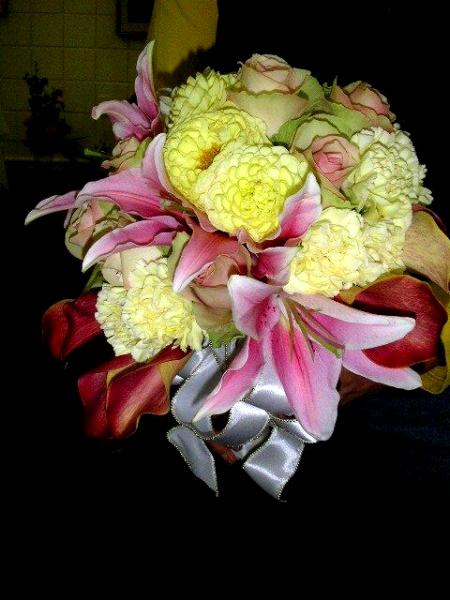 All these flower arrangements were designed and made by our students under the instructions of our teacher during real lessons in the classroom of
California Flower Art Academy
. If you are fully trained and make reasonable practice at home, it is no big deal for you to earn a decent skill for making these kinds of floral decorations.
Instructors are professional floral designers who have ample experiences in making and teaching a variety of flower arrangements. They have been accumulating tons of know how and secrets from their various experiences. Teaching floral designs to students means disclosing their knowledge, skills, know how and secrets to their students and provide instructions about how to make the best use of such knowledge. Students can get such knowledge and techniques from their instructors by paying tuition. If students can get tons of secrets and know how from the training, they are beneficiaries. The things which are quite easy for professionals are usually very difficult for amateurs.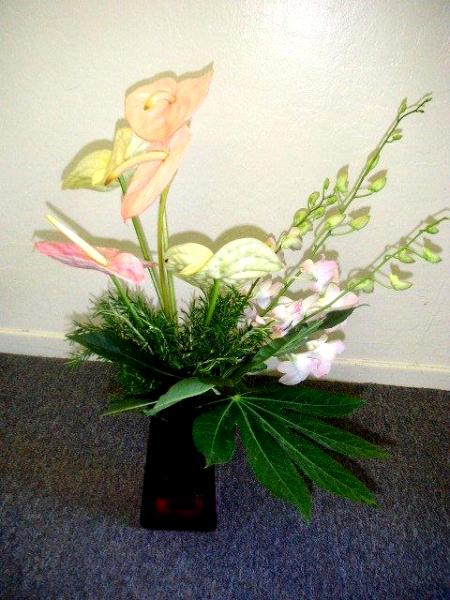 No matter what kind of skill they learn, it is true in a sense. Some people can find know how after experiencing for a long period of time by themselves. However students can get such know how very quickly by way of taking lessons from instructors. If they can get lots of know how and secrets from training at a school, they can save a lot of time and cost.
Since many of know how and secret for amateurs are common sense and they are often piece of cake for professional floral designers, students are recommended to earn as much know how as possible through daily lessons they take.
In order to make the best use of valuable information and secrets which students get during lessons, they are highly recommended to review what they learned and practice what they learned in the classroom after getting back home. It is advisable to practice before they forget what they learned from instructor.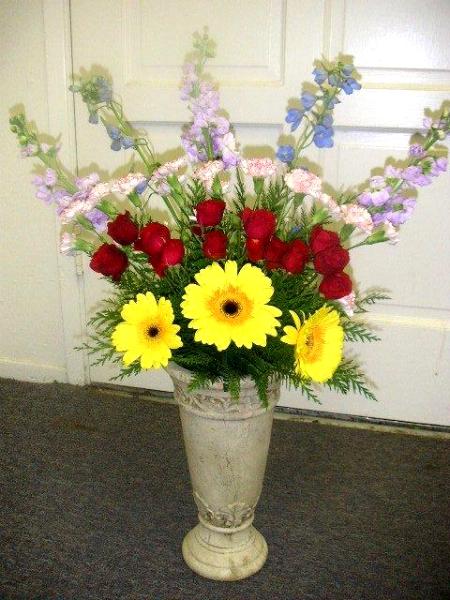 From reviewing and practice, they can find what they do not know and during a next lesson in the classroom, they should ask their instructor what they would like to know. As
California Flower Art Academy
is a very tiny floral school, we can work very flexibly so that we help our students in various senses. If you are planning to learn floral designs or if you want to refresh your flower arranging skill, we can help.
Just make a choice of your favorite course (or program) from the
Wide Range of Programs
we offer and start taking lessons right now. For those who need to start from scratch, following programs are recommended:
For more information, please contact info@california-academy.com
Here is YouTube video introducing Many Small Arrangements. Source of this video is
Whole Foods Market Flower Chef
. Presenter is Sarah von Pollaro, The Flower Chef


Be the first to post a comment.

California Flower Art Academy
has been engaged in teaching a wide range of floral designs in the San Francisco Bay Area and Silicon Valley (San Jose) since 1990 as a floral school certified by Flower Decorators Association (Tokyo Japan). We offer hands on training of ONE ON ONE instructions (semi private lessons) which greatly help entry level students easily and quickly earn a decent level of skills. If you are looking for a reliable floral arrangement instructors or floral design school offering quality classes with cheap, inexpensive and affordable tuition in the San Francisco Bay Area (San Mateo County) or Silicon Valley (San Jose, Santa Clara County), why not join
California Flower Art Academy
? We help you make a difference in floral art.
RSS
|