These arrangements were designed and made by our students under the instruction of our flower arranging teacher during real lessons in the classroom of
California Flower Art Academy
. If you are trained at our school and make a reasonable practice at home, it is no big deal to earn a good flower arranging skills with which you can make this kind of floral designs. If you are planning to engage in flower decorating business or running a floral shop, it is important to think about what you need to do behind the scenes.
This is a job that must be done behind superficial operation of your business.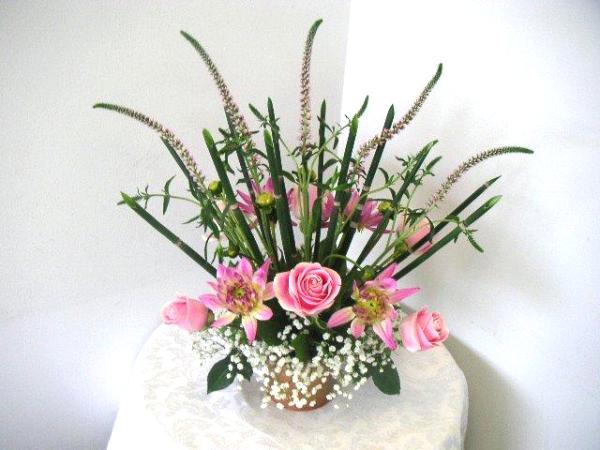 In order to do floral arranging business, you need to earn a reasonable flower arranging skill. For this purpose it is important to practice. Also for catching up the updated trend of floral designs, you need to learn what is going on in floral design industry from time to time.
Also even more important thing you should know about is the necessity of spending your time and energy for procuring fresh flowers at a floral market, storing them in a right place and making inventory control as well as cash flower management and advertising your business etc. etc. Further taking care of difficult customers who are willing and dealing buyers and hard price negotiations in case of a big project such as weddings and corporate events etc.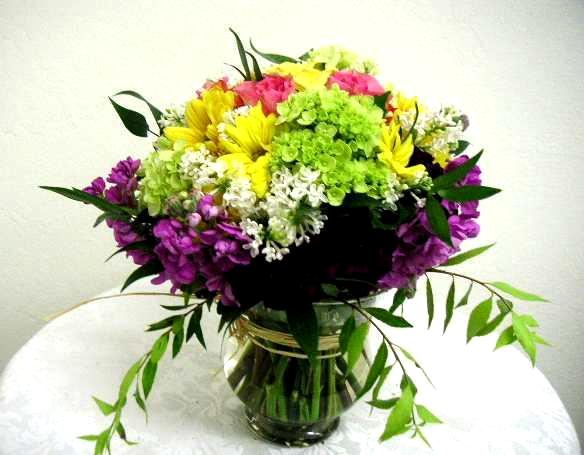 As far as we take a look at the activities of floral designer at a beautiful event place having a spot light in front of many people, this job is pretty good. However once we know about what must be done behind the scenes such as carrying heavy stuff in addition to things mentioned above, you MIGHT change your idea and MAY have a different image about this job. Quite frankly speaking this is not only on floral design business but also on most of good looking or profitable businesses.
Nevertheless we find lots of people who would like to run their own floral design business and learn floral arrangements. If you are serious for achieving your goal of running your own floral business, we are more than happy to help you earn practical flower arranging skills.
In order to comply with various requests from prospective students, California Flower Art Academy offers a
Wide Range of Programs
from which our students can make a choice of their most favorite one well considering their taste, budget and also the purpose of learning flower arrangements. If you have no previous experience in floral designs, we recommend you to join following programs:
For more information, please contact info@california-academy.com


Be the first to post a comment.

California Flower Art Academy
has been engaged in teaching a wide range of floral designs in the San Francisco Bay Area and Silicon Valley (San Jose) since 1990 as a floral school certified by Flower Decorators Association (Tokyo Japan). We offer hands on training of ONE ON ONE instructions (semi private lessons) which greatly help entry level students easily and quickly earn a decent level of skills. If you are looking for a reliable floral arrangement instructors or floral design school offering quality classes with cheap, inexpensive and affordable tuition in the San Francisco Bay Area (San Mateo County) or Silicon Valley (San Jose, Santa Clara County), why not join
California Flower Art Academy
? We help you make a difference in floral art.
RSS
|