Floral designs shown in this page were made by our students under the directions of our instructor during real lessons at California Flower Art Academy.
If you are good at doing floral designs, you can make a special floral gift for your boyfriend or girlfriend. If you have no experience in flower arranging and your friend is interested in learning floral designs, why not send a gift certificate of flower arranging lesson ? From time to time when there is any special holiday or event such as Valentine's Day, Mother's Day, Birthday or Christmas etc., we have new students who want to learn flower arrangement. Some of them are recipient of such gift certificate.
California Flower Art Academy issues a
Gift Certificate
upon our customer's request. We can set up the detailed flower arranging lesson schedule between the gift certificate recipient and our school. The most popular program ordered per gift certificates is as mentioned below: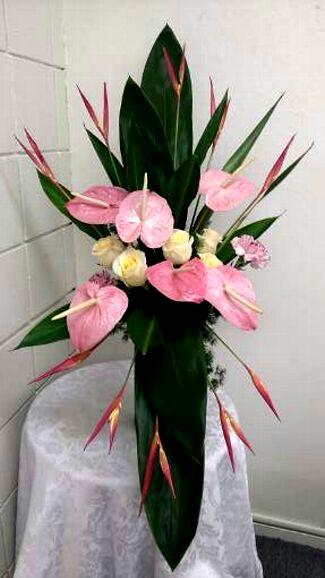 A. European arrangement:
B. Japanese traditional design:
Recipients of gift certificate enjoys joining a short seminar mentioned above. Sometimes a son or daughter orders a gift certificate as a Mother's Day present. The same can be done as a birthday present for their mother. There are many ways of using a gift certificate. Apart from a gift certificate, many people learn floral arrangements just before a big national holiday such as Thanksgiving and Christmas etc.
By learning flower arrangement at our school, they want to make an interior floral arrangements with which they would like to decorate a home. Floral decoration is done mainly inside of the house. But sometimes it is done for outside decoration such as mounting a Christmas Wreath on the front door.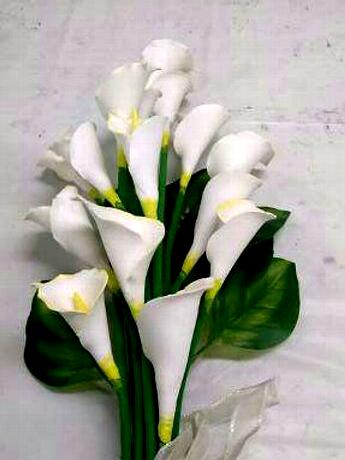 I am afraid the content of this article deviates from the main subject talking about Valentine's floral gift.
Regardless of the purpose of floral decorations, if you are interested in learning flower arrangements, we can help. California Flower Art Academy has been offering a
Wide Range of Programs
from which our students can make a choice of their most favorite course according to their budget and goal for learning floral designs.
If you want to earn flower arranging skills for business, we recommend you to join
Wedding Flower Programs
. If you are interested in funeral floral decorations, why not join
Funeral Floral Decoration Course
. Those who like Japanese cultures and want to learn Japanese floral art, please join one of Ikebana Programs. For more information, please do not hesitate to contact info@california-academy.com We help you make a difference in floral art.


Be the first to post a comment.

California Flower Art Academy
has been engaged in teaching a wide range of floral designs in the San Francisco Bay Area and Silicon Valley (San Jose) since 1990 as a floral school certified by Flower Decorators Association (Tokyo Japan). We offer hands on training of ONE ON ONE instructions (semi private lessons) which greatly help entry level students easily and quickly earn a decent level of skills. If you are looking for a reliable floral arrangement instructors or floral design school offering quality classes with cheap, inexpensive and affordable tuition in the San Francisco Bay Area (San Mateo County) or Silicon Valley (San Jose, Santa Clara County), why not join
California Flower Art Academy
? We help you make a difference in floral art.
RSS
|