These floral arrangements were made by our students under the directions of our instructor of
California Flower Art Academy
. The first one is a
Basket Flower Arrangement
. The second one is a
Gift Wrapping Flower Decoration
. Third one is a
bouquet
. They are good as Valentine's Day Gifts. Just before Valentine's Day, most floral shops and florists usually spend busy days for preparing for floral gifts. Recently we were approached by a floral shop sounding the possibilities for us to send floral designers to help them. Quite unfortunately we are located a little bit far from that floral shop and also we are busy. Therefore we had no choice but to decline in accepting their request.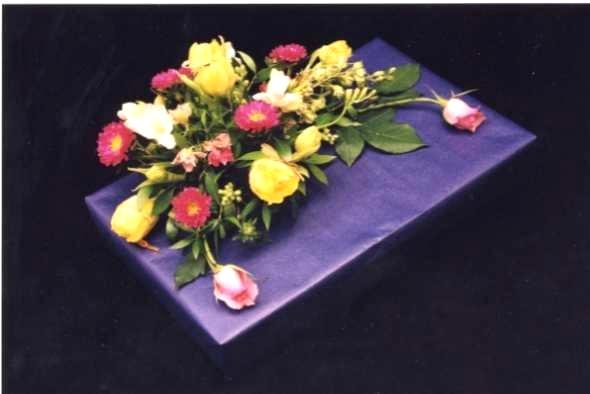 When timing and situation allow, we sometimes send our staff to help prepare floral gifts not only during Valentine's Day but also Thanksgiving and Christmas holiday seasons. Among a variety of gifts available for Valentine's Day, it looks like the most popular one is chocolate. If you give chocolates to your loves one, it makes more impressive if you put chocolates in the box or basket you make yourself. California ?Flower Art Academy teaches how to make a flower decorated wrapping gift box as well as basket flower arrangement. The recipient of the gift must be pretty impressed with your gift put in the hand-made gift box (or basket). These hand made gifts are highly recommended to people who would like to make an impact and difference.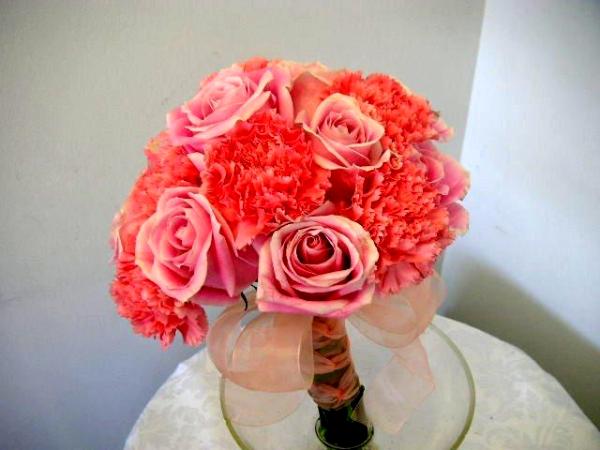 If you learn floral arrangements and earn a decent floral design skill, you can make the best use of your skill and talent whenever it is required. The skill of floral arrangement is a lifetime property which will be never depreciated in its value.
California Flower Art Academy
has been educating uncountable number of students who want to earn practical flower arranging skills. Our students can choose their favorite class from our
Wide Range of Programs
considering their taste, budget and purpose of learning flower arrangements. If you have no previous experience in floral design, we recommend
Introductory Trial Budget Program
and/or
Fresh Flower Arrangement Elementary Course
. For more information, please contact info@california-academy.com
Here is YouTube video introducing Valentine's Day Gift Ideas: Flowers and Tips for ordering from a Florist and DIY. Source of this video is
Jordan Vineyard & Widery
.


Be the first to post a comment.

California Flower Art Academy
has been engaged in teaching a wide range of floral designs in the San Francisco Bay Area and Silicon Valley (San Jose) since 1990 as a floral school certified by Flower Decorators Association (Tokyo Japan). We offer hands on training of ONE ON ONE instructions (semi private lessons) which greatly help entry level students easily and quickly earn a decent level of skills. If you are looking for a reliable floral arrangement instructors or floral design school offering quality classes with cheap, inexpensive and affordable tuition in the San Francisco Bay Area (San Mateo County) or Silicon Valley (San Jose, Santa Clara County), why not join
California Flower Art Academy
? We help you make a difference in floral art.
RSS
|