These floral arrangements were made by our students under the directions of flower arrangement instructor during real lessons in the classroom of
California Flower Art Academy
. The first arrangement is a heart shaped design and the second one is a centerpiece and the third one is a regular table arrangement. The fourth one is a bouquet. From student to student the goal is different. Some people want to run their own floral shop. Some want to become a professional floral designer.
Some would like to teach floral designs by offering their own classes. It is possible to make the same way of approach for those who want to be a professional floral designer and flower arrangement instructor. Because the nature of their job is floral art oriented rather than business oriented for making money.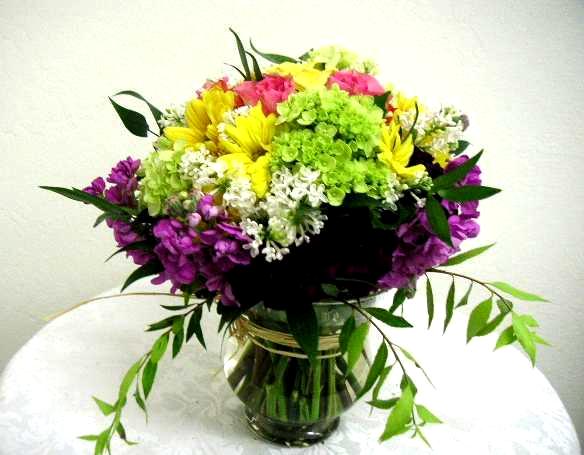 When it comes to people who would like to run their own floral shop, the most important factor for them to be successful is business sense. If they have a good sense and are business savvy, it is a good sign to be successful. If you have a very high skill of flower designs but lack business sense, running a floral shop MAY not be a good choice.
On the other hand if you are familiar with business and have a good sense of business, you MAY be successful in running a floral shop even if your flower arranging skill is not so beautiful. People who like floral art and good at making highly sophisticated floral designs should aim at becoming a professional floral artist rather than running a floral shop UNLESS he/she is business savvy.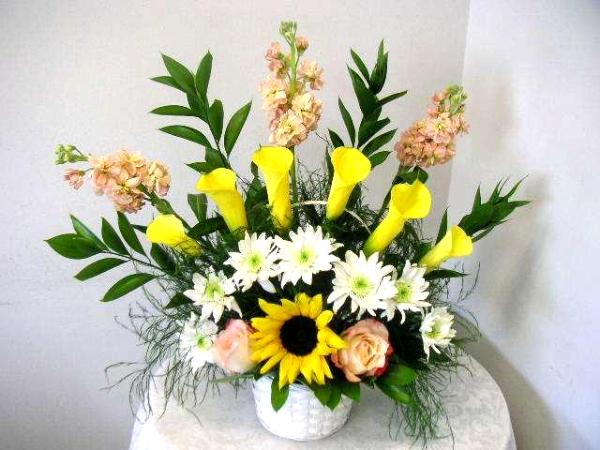 California Flower Art Academy
trains people so that they can be an active floral artist who can make sophisticated floral designs. We do not teach floral shop management, how to run a business as well as cash flower management, advertising, making website, inventory control, how to take care of customers and how to deliver flower arrangements etc etc which are important factors for running a floral shop.
Of course if the owner of floral shop has a very high level of flower arranging skill, it is quite ideal situation. Judging from our past experience, people who are very interested in running business are not very much floral design oriented.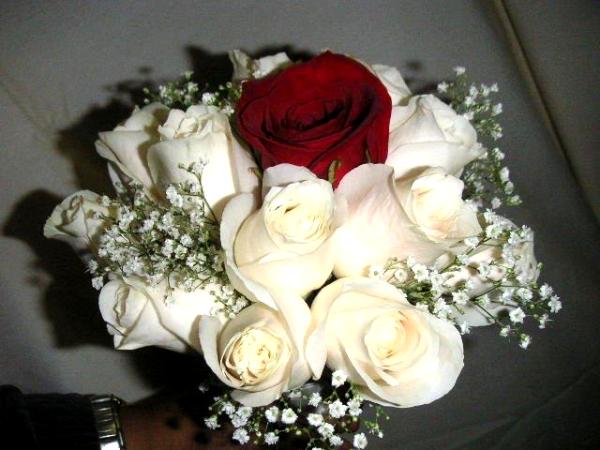 Running their own business requires business sense and also resourceful mind.
No matter which type of person you are, we are pleased to teach you floral designs. Those with no experience are recommended to join following programs:
Those who are too busy to attend weekday and daytime lessons are recommended to join
Weekend Class
and
Evening Class
. For more information please contact info@california-academy.com


Be the first to post a comment.

California Flower Art Academy
has been engaged in teaching a wide range of floral designs in the San Francisco Bay Area and Silicon Valley (San Jose) since 1990 as a floral school certified by Flower Decorators Association (Tokyo Japan). We offer hands on training of ONE ON ONE instructions (semi private lessons) which greatly help entry level students easily and quickly earn a decent level of skills. If you are looking for a reliable floral arrangement instructors or floral design school offering quality classes with cheap, inexpensive and affordable tuition in the San Francisco Bay Area (San Mateo County) or Silicon Valley (San Jose, Santa Clara County), why not join
California Flower Art Academy
? We help you make a difference in floral art.
RSS
|