Click on these photos to enlarge their size. All arrangements were designed and made by our students under the instruction of our flower arrangement instructor during real lessons in the classroom of California Flower Art Academy. The second and fourth arrangements are a little bit unique. They do not use any vase or container. They are arranged on the dish plate we find in the kitchen. The first and the third one are basket arrangements. The fifth one is a centerpiece wrapped with white cloth.
Are you planning to learn flower arrangements for hobby or for business ? Or you have earned a good skill and you are already enjoying a hobby of floral designs OR running a business offering flower decorating services. No matter whether you learn floral design from not or not not, no matter what purpose you use flower arranging skill, if you are task oriented and always want to win your competitions, it is so important to have a broader range of floral designs.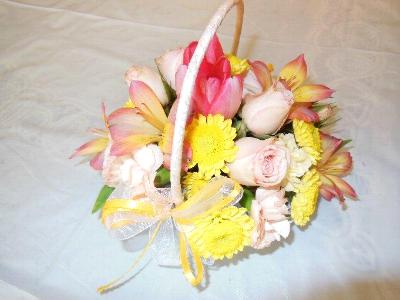 As a matter of fact, the broader portfolio you have, the higher business opportunities you get. This applies not only for business but also for hobby. Even if you do floral arranging strictly for hobby to just enjoy making a variety of floral decorations, the wider range of designs can definitely help you enjoy your hobby much better. The vast majority of our students learn floral designs just for enjoying it as a hobby. However many of them offer floral decorations to the community or club they belong to as a volunteer work in addition to making home decorations with floral arrangements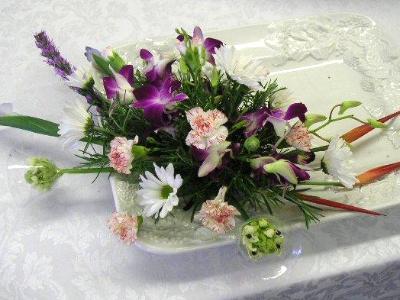 Some of them offer floral decoration to the church they belong to and some of them teach floral arrangements at a retirement home. Regardless of the purpose they learn floral arranging, California Flower Art Academy is more than happy to help them in order to not only enhance their arranging skill but also to expand their floral design portfolio. Meanwhile professional floral designers come to our school to brush up on their current skill and also get secrets so that they can make further value added decorations.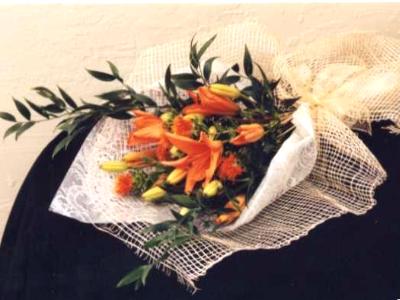 If you are interested in learning flower arrangements, we can help. Our know how accumulated for the past 25 years can help us teach a variety of flower arrangements. From our Wide Range of Programs, you can make a choice of your favorite course according to your budget and purpose of learning flower designs. Those who have no experience are recommended to join Introductory Trial Budget Program or Fresh Flower Arrangement Elementary Course. For more information, feel free to contact info@california-academy.com
Here is YouTube video introducing Floral Design Courses NYC/Modern Flower Arrangements with Orchids. Source of this video is
iris rasin-rawlings
. Demonstrator is
Iris Rosin
.


Be the first to post a comment.

California Flower Art Academy
has been engaged in teaching a wide range of floral designs in the San Francisco Bay Area and Silicon Valley (San Jose) since 1990 as a floral school certified by Flower Decorators Association (Tokyo Japan). We offer hands on training of ONE ON ONE instructions (semi private lessons) which greatly help entry level students easily and quickly earn a decent level of skills. If you are looking for a reliable floral arrangement instructors or floral design school offering quality classes with cheap, inexpensive and affordable tuition in the San Francisco Bay Area (San Mateo County) or Silicon Valley (San Jose, Santa Clara County), why not join
California Flower Art Academy
? We help you make a difference in floral art.
RSS
|