These arrangements were designed and made by our students under the directions of our instructor during real lessons in the classroom of California Flower Art Academy. The title of this page says "We teach design skill but don't teach how to run business". Our school specializes in teaching flower arrangements. Therefore students who learn at our school can earn practical skills for making floral arrangements. However we do not offer any lessons for how to run a business.Some students learn floral designs for hobby but some people learn for doing floral business. Suppose you join our school for earning flower arranging skills that can be used for running a floral shop. We will teach you how to make floral designs that can be used for doing business.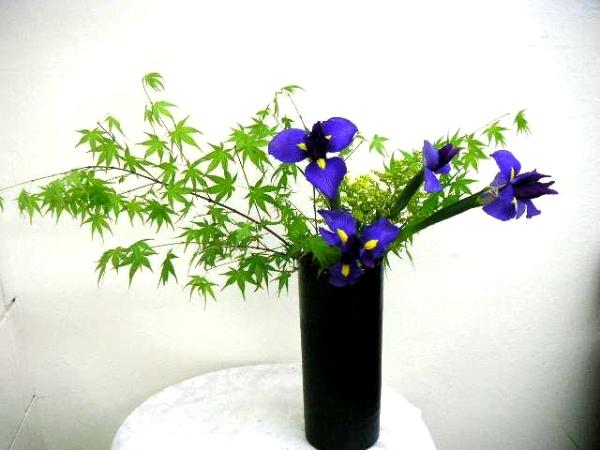 But we do not teach you how to do a floral business such as how to manage a floral shop, how to get orders for wedding flower arrangements, how to penetrate funeral flower decoration industry, how to do inventory control, how to manage cash flow, how to deliver flower arrangements to distant customers etc. etc. The know how and secrets for other areas than flower arrangement can be learned from a college program and OJT (on the job training) at a floral shop etc etc.
Owning or opening floral shop or floral business can be done by most people. The problem is how to run a business so that they can make reasonable amount of profit.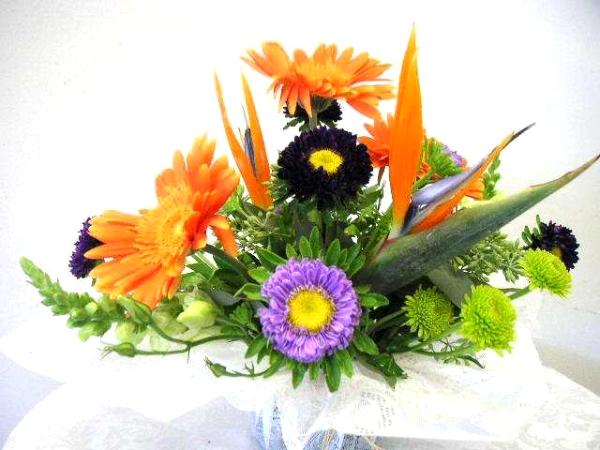 As far as you learn floral arrangement as a hobby for enjoying your life, you will not have any stress and headache. However if your goal is for running a floral shop, you will have to clear another hurdle in order to make your business successful. Due to above reason, we have been saying that people who learn floral designs strictly for hobby do not have a hard time for achieving their goal and must be pretty happy with the result and output they make after learning at our school.
Of course we sincerely teach business flower arrangements to students whose goal is having their own floral business.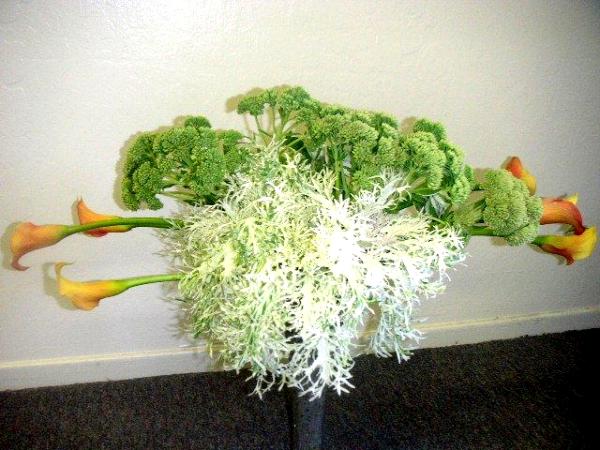 Although we do not teach how to do shop management, we teach a variety of floral designs from interior home decorations to wedding decorations, European arrangement to Japanese Ikebana, beginner to professional levels and also funeral arrangements as well. If you would like to learn at our school, visit the page of Entire Programs and Courses to find what kind of classes are available and decide which course you should join by considering your goal, taste and budget for learning floral arrangements. For those who cannot spare time for attending weekdays lessons and daytime classes, we offer Weekend Class and Evening Lesson as well. For more information, please contact info@california-academy.com


Be the first to post a comment.

California Flower Art Academy
has been engaged in teaching a wide range of floral designs in the San Francisco Bay Area and Silicon Valley (San Jose) since 1990 as a floral school certified by Flower Decorators Association (Tokyo Japan). We offer hands on training of ONE ON ONE instructions (semi private lessons) which greatly help entry level students easily and quickly earn a decent level of skills. If you are looking for a reliable floral arrangement instructors or floral design school offering quality classes with cheap, inexpensive and affordable tuition in the San Francisco Bay Area (San Mateo County) or Silicon Valley (San Jose, Santa Clara County), why not join
California Flower Art Academy
? We help you make a difference in floral art.
RSS
|