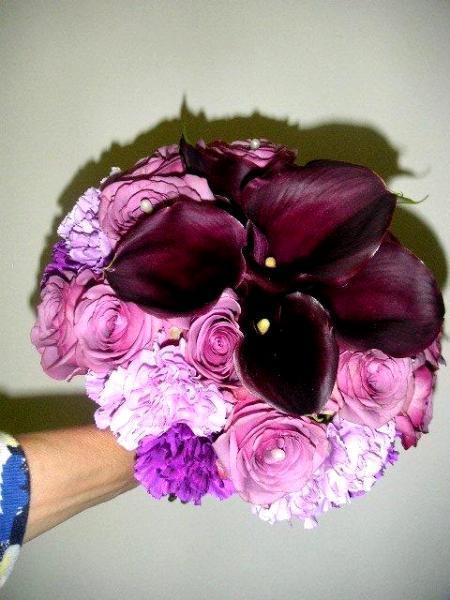 Click on the photos to enlarge the size. The 1st one shows bridal bouquet. The 2nd one is a funeral cross. These arrangements were designed and made by our students under the directions of our instructor during lessons at
California Flower Art Academy
. Many business operations are affected by seasonal factors. Floral design business is not exceptional. Take wedding flower decorating services for instance, this business usually slows down during the winter season. If you are an owner of floral shop or running a florist, you are required to have a kind of countermeasure for compensating the loss of business during the winter season.
Floral shops or floral designers who are not yet engaged in offering funeral floral arrangement services MAY have some room for compensating the loss of sale by way of adding the new services of offering funeral flower decorations. As mentioned above, during winter season wedding flower business is apt to slow down. On the other hand people who pass away during the winter usually increase. Especially old people are apt to die in this season.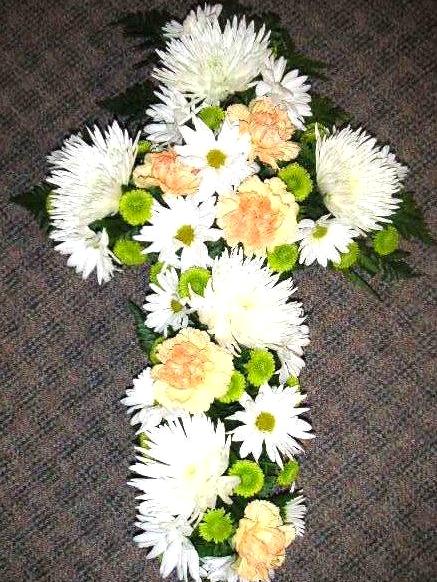 Consequently funeral homes are usually busy in the winter. If this is a natural trend, one of effective ways to compensate the loss of wedding flower business in winter COULD be starting funeral flower services. As far as "Human is mortal", we are unable to avoid funerals. In this sense funeral flower service MAY be a stable business. The price of funeral flower is so expensive considering the materials used for the arrangements.
Also customers are usually in a hurry to have funeral flowers and they do not have enough time for price negotiations. Judging from our past experience, many customers for wedding flowers spend lots of time for price negotiation. This is possible because weddings are held several months ahead. Although funeral business MAY have some advantages compared with weddings, it also has a disadvantage such as urgent deliveries. Customers often require the same day delivery. If you want to learn funeral flowers, why not join our
Funeral Floral Decoration Course
?. For more information, please contact info@california-academy.com


Be the first to post a comment.

California Flower Art Academy
has been engaged in teaching a wide range of floral designs in the San Francisco Bay Area and Silicon Valley (San Jose) since 1990 as a floral school certified by Flower Decorators Association (Tokyo Japan). We offer hands on training of ONE ON ONE instructions (semi private lessons) which greatly help entry level students easily and quickly earn a decent level of skills. If you are looking for a reliable floral arrangement instructors or floral design school offering quality classes with cheap, inexpensive and affordable tuition in the San Francisco Bay Area (San Mateo County) or Silicon Valley (San Jose, Santa Clara County), why not join
California Flower Art Academy
? We help you make a difference in floral art.
RSS
|