All these arrangements were designed and made by our students under the directions of our instructor during real lessons in the classroom of
California Flower Art Academy
. For people who are interested in European floral arrangement, we offer
Introductory Trial Budget Programs
. The reason behind offering this program is as follows:
(A). Lots of people would like to have a wonderful experience of making European floral arrangements. They look for an nice experience rather than deeply learning European flower arrangement. It that is the case, making two designs of basic European arrangement MAY be enough.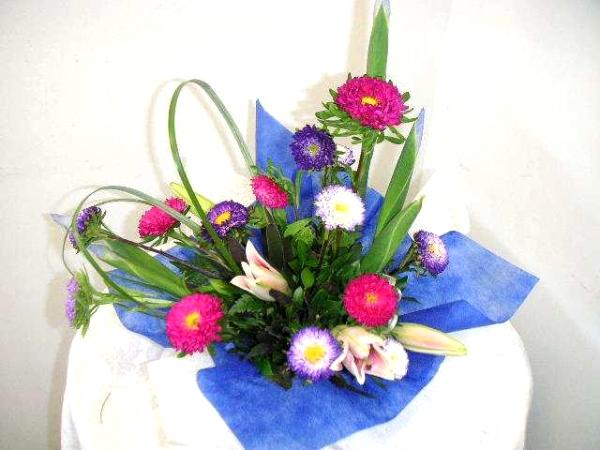 (B). There are people who would like to earn a basic skill of flower arrangement. In order to do so, it is necessary to take lessons by joining
Fresh Flower Arrangement Elementary Course
consisting of 10 designs. The lesson fee for this course is much higher than above mentioned introductory program.
Therefore they need to make a careful decision. Some people would like to evaluate the way we teach to our students. By joining this introductory program, these people can evaluate the way we teach and also the quality of lessons. After completing this Introductory Program, they can make a decision if or not they should sign up for the official course (
Fresh Flower Arrangement Elementary Course
).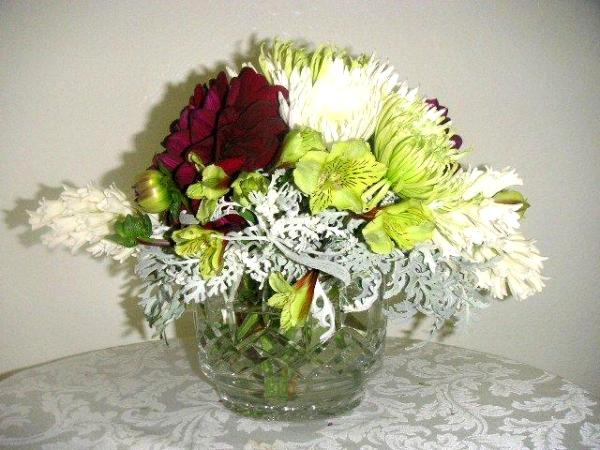 In case they continue learning, they can roll over to this Elementary Course. This way is possible because the curriculum of Introductory Program is part of Fresh Flower Arrangement Elementary Course. By way of following this step, students can minimize their risk of choosing wrong school (or wrong class). Now talking about what the title of this article means. What's next after completing
Introductory Program
? Students have options as mentioned below:
A. Stop taking any more lessons at our school seemingly because they do not like the way we teach or they are not satisfied with the quality of our lessons, OR their financial situation does not allow them to continue taking more lessons.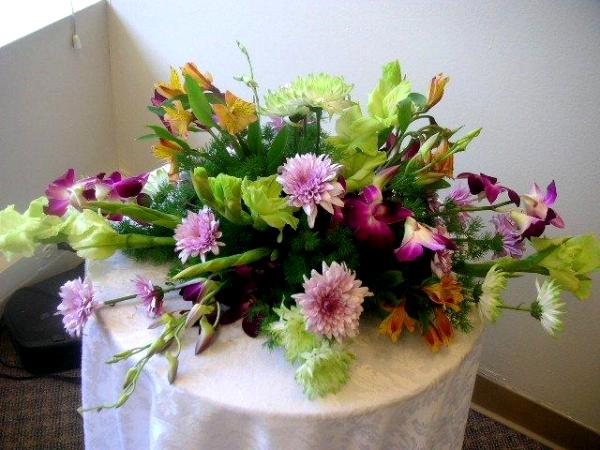 If they don't have enough money to continue training, they can come back to us after saving enough money, they can come back to us to resume learning floral art.
:B. Continue learning by joining one of followings:
Quite frankly speaking, the most ideal choice is B-1. Learning at Fresh Flower Arrangement Intermediate Course will greatly help enhance the quality of flower arrangement PLUS expand the portfolio of flower designs.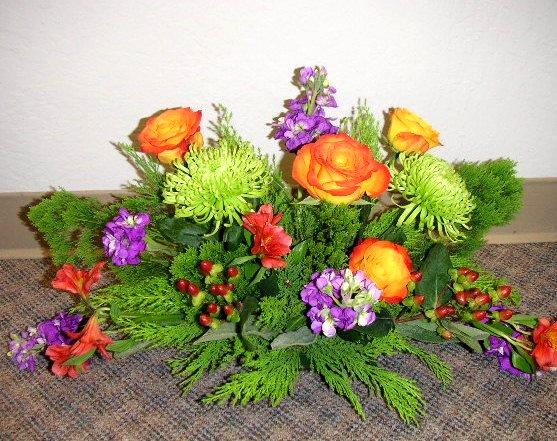 However in order to learn at the Intermediate Course it will cost a lot of money. We know there are lots of students who prefer the short cut to minimize the budget of lesson fees. Short cut in this case means they proceed to business oriented course such as
Wedding Party Arrangement Basic Course
without proceeding to the
Intermediate Course
. Namely the majority of people who chooses to continue learning floral designs proceed to Wedding Party Arrangement Basic Course in order to learn business oriented floral decorations. If you are planning to learn floral designs, why not join
Califor
nia Flower Art Academy
? You can choose your most favorite course from our
Wide Range of Programs
.
For more information, please contact info@california-academy.com
Here is YouTube video introducing How to Make Your Own Wedding Bouquet. Source of this video is
Haley Dotson
. Demonstrator is Allie King, owner of
Sassafras Flowers
.


Be the first to post a comment.

California Flower Art Academy
has been engaged in teaching a wide range of floral designs in the San Francisco Bay Area and Silicon Valley (San Jose) since 1990 as a floral school certified by Flower Decorators Association (Tokyo Japan). We offer hands on training of ONE ON ONE instructions (semi private lessons) which greatly help entry level students easily and quickly earn a decent level of skills. If you are looking for a reliable floral arrangement instructors or floral design school offering quality classes with cheap, inexpensive and affordable tuition in the San Francisco Bay Area (San Mateo County) or Silicon Valley (San Jose, Santa Clara County), why not join
California Flower Art Academy
? We help you make a difference in floral art.
RSS
|