These are the arrangements made by our students under the direction of our instructor during real lessons in the classroom of
California Flower Art Academy
. Among people who are planning to join our school, we can find some people who are concerned about if or not they can attend classes every week on a regular basis. These people are living a very busy life and the situation surrounding them makes it a little bit difficult for them to attend classes consecutively. If you are one of these people, you MAY rest assured that you can skip your next lesson if the situation does not allow you to do so. However you are required to submit
Schedule Change Request
7 days prior to the next scheduled lesson day.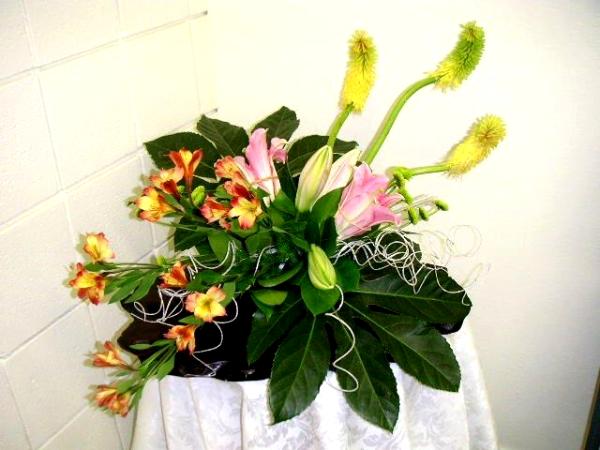 Namely as far as you let us know the schedule change 7 days before, we can accept your request and you will not be charged any fee (tuition and flower materials fee for that particular lesson). As we must buy flower materials and also make adjustment of our instructor's schedule, we need you to submit
Schedule Change Request
to us way before the next scheduled lesson day. The last minute cancellation cannot be accepted. Once we buy flowers, we nee
For more details about our policy regad to use them which please understand.
rding Schedule Change Request, please visit the Page of Schedule Change Request. For any questions, please do not hesitate to contact us at info@california-academy.com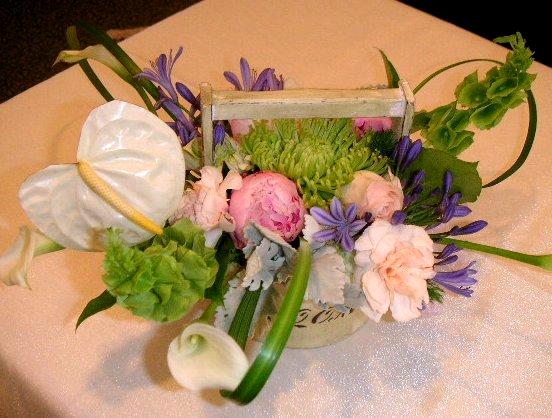 Here is YouTube video introducing An Easy Flower Arrangement for Cheap to Make at Home. Source of this video is
ehowathomechannel
. Demonstrator is Alison Franchi, floral designer.


Be the first to post a comment.

California Flower Art Academy
has been engaged in teaching a wide range of floral designs in the San Francisco Bay Area and Silicon Valley (San Jose) since 1990 as a floral school certified by Flower Decorators Association (Tokyo Japan). We offer hands on training of ONE ON ONE instructions (semi private lessons) which greatly help entry level students easily and quickly earn a decent level of skills. If you are looking for a reliable floral arrangement instructors or floral design school offering quality classes with cheap, inexpensive and affordable tuition in the San Francisco Bay Area (San Mateo County) or Silicon Valley (San Jose, Santa Clara County), why not join
California Flower Art Academy
? We help you make a difference in floral art.
RSS
|