These photos show flower centerpieces designed and made by Fei Shen (one of our graduates). These are centerpieces that can be displayed on the cocktail table, dining table and console table as well. Small size centerpieces don't need spacious place for display. And it is quite ideal for home decorations. You love flowers and have interest in learning flower arrangements. However you have a full time job which makes it impossible to attend weekday classes and daytime lessons. Although you feel motivated to learn flower arrangements, the situation surrounding you does not allow you take lessons. What a frustrated situation you are in ! In order to solve this problem,
California Flower Art Academy
has been offering
Weekend Class
and
Evening Class
as well.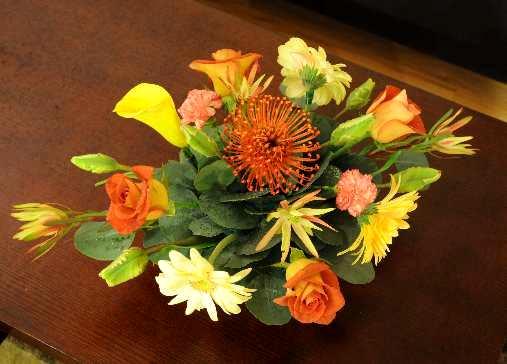 Weekend classes are offered on every Saturday (in Burlingame near San Francisco Airport) and every Sunday (in San Jose close to Cupertino). Lesson starts at 10:00am and ends around 12:30pm. Evening classes are offered on every Tuesday at San Jose classroom. Lesson starts at 5:30pm and ends around 8:00pm. Then which program or course has weekend and evening classes. Don't worry. We offer weekend and evening classes for all the programs/courses we offer. Therefore no matter which program and course you are in, you can join weekend class and also evening class. If you like you can join both Weekend Class and also Evening Class for the same program.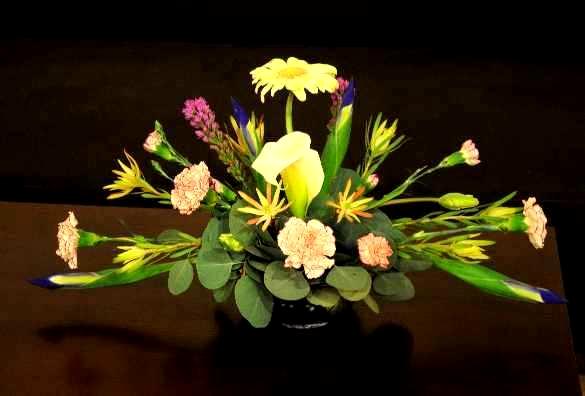 Since the class system of
California Flower Art Academy
is based on very small number of students, we can offer semi private lesson, which means all our students can have his/her own lesson schedule that can be established by each student by considering his/her private schedule. It is a very students friendly system and highly appreciated by our students. We offer a
Wide Range of Programs
from which you can choose your favorite course depending on your budget, taste and goal for learning flower arrangements. For more information or any questions, please do not hesitate to contact our administrative office at info@california-academy.com
Here is YouTube video introducing How to Make Hanging Flower Balls (pomander). Source of this video is
Haley Dotson
. Demonstrator is Alexa from Events with Alexa.


Be the first to post a comment.

California Flower Art Academy
has been engaged in teaching a wide range of floral designs in the San Francisco Bay Area and Silicon Valley (San Jose) since 1990 as a floral school certified by Flower Decorators Association (Tokyo Japan). We offer hands on training of ONE ON ONE instructions (semi private lessons) which greatly help entry level students easily and quickly earn a decent level of skills. If you are looking for a reliable floral arrangement instructors or floral design school offering quality classes with cheap, inexpensive and affordable tuition in the San Francisco Bay Area (San Mateo County) or Silicon Valley (San Jose, Santa Clara County), why not join
California Flower Art Academy
? We help you make a difference in floral art.
RSS
|