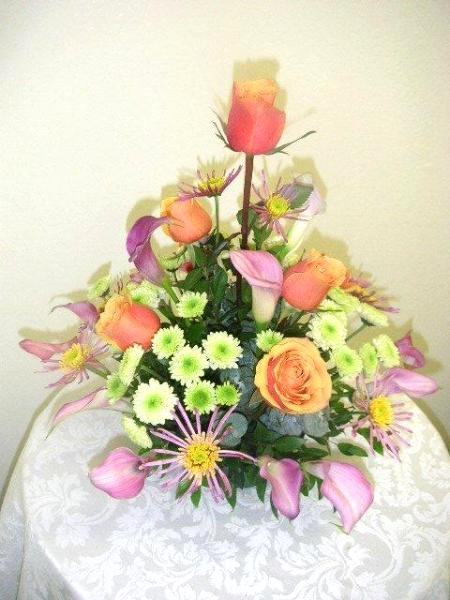 The photo shows floral designs made by our student under the directions of our instructor during a real lesson in the classroom of
California Flower Art Academy
. It is no big deal for you to become able to make this kind of floral arrangement if you get training at our school. If you are planning to learn flower arrangements for doing floral business, you have under mentioned three goals.
A. Goal one: To complete all the requirements at our school.
B. Goal two: To implement starting your own floral business.
C. Goal three: To reach break even point in your floral business
Quite frankly speaking, as far as you diligently follow instructor's directions and make reasonable practice at home, you can definitely complete all the requirements of each course/program. In this sense achieving above goal one is no big deal. The difficult one to achieve is goal two and goal three. Generally speaking the goal three is even more difficult to achieve than the goal two. Namely from goal one to goal three, it is getting more and more difficult.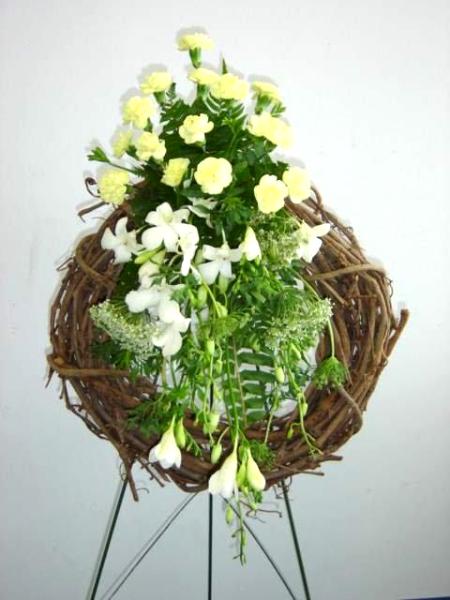 Now we would like to talk a little bit more about the goal two and three as follows:
(1) Goal two: In order to start your own floral business, there are so many things to do such as making a business plan, finding a location of business (such as floral shop etc), making minimal required fund used for initial investment such as buying a shop or making a website, to find a rental property for a shop (if you do not buy a business), preparing to make advertisement with local papers and phone book etc and submitting the information about your business to a search engines or directories etc. Although taking care of above matters need a lot of time, energy and minimal required fund, you COULD get the job done somehow or other.
(2) Goal three: Having your own floral business is difficult. But there are lots of people who achieved this goal. The toughest goal is to make the business BREAK EVEN. Namely unless you can make profit or at least make no more deficit and loss from your business, it does not make any sense to have your own business.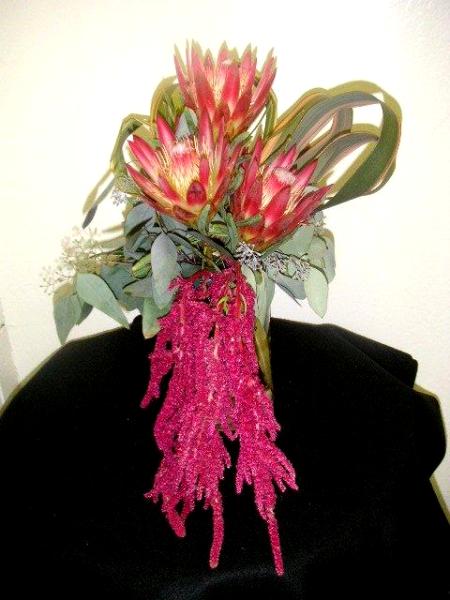 Namely even if you successfully have your own business, making profit is so difficult. Unless you have a very influential connections and also a high amount of fund to operate your business as well as making A.D. to publicly spread your business, you will have a hard time for running your business. Especially until you get accustomed to the operating of your business, you have lots of things with which you are not familiar.
Your final goal is to make reasonable profit from your business. It is said that it usually takes at least 3 years to reach Break Even in the third industry. California Flower Art Academy focuses on teaching floral designs and we do not offer any classes about shop management and business operation.
All we can do is to train you so that you can earn a decent flower arranging skill enough to work as a floral designer. In order to satisfy a broad requirement from our students we offer a
Wide Range of Programs.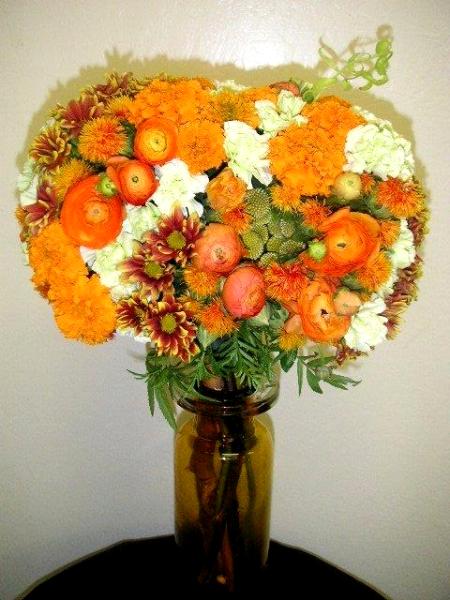 Our students can choose their favorite course considering their budget, taste and goal for learning flower arrangements. If you would like to earn practical flower arranging skills, why not join
California Flower Art Academy
. For those who have no experience in floral designs, we recommend following programs:
For those who have a full time job and cannot attend weekday and daytime lessons, we offer
Weekend Class
and
Evening Lesson
as well. For more information, please contact info@california-academy.com
Here is YouTube video introducing A Career in Floristry (JTJS6Revised2014). Source of this video is
Dave Mason
. Presenter is Cassidy from
Matamata College
.


Be the first to post a comment.

California Flower Art Academy
has been engaged in teaching a wide range of floral designs in the San Francisco Bay Area and Silicon Valley (San Jose) since 1990 as a floral school certified by Flower Decorators Association (Tokyo Japan). We offer hands on training of ONE ON ONE instructions (semi private lessons) which greatly help entry level students easily and quickly earn a decent level of skills. If you are looking for a reliable floral arrangement instructors or floral design school offering quality classes with cheap, inexpensive and affordable tuition in the San Francisco Bay Area (San Mateo County) or Silicon Valley (San Jose, Santa Clara County), why not join
California Flower Art Academy
? We help you make a difference in floral art.
RSS
|