Click on photos to enlarge the size. All these floral arrangements were designed and made by our students under the directions of flower arrangement instructor during real lessons in the classroom of
California Flower Art Academy
. If you are trained at our school and make reasonable practice, you can definitely earn practical skills for making these kinds of arrangements without any doubt. There are so many ways for learning floral arrangements as mentioned below:
A. Learn from books specializing in floral designs.
B. Learn from internet by visiting websites or watching YouTube video.
C. Join local community college to take lessons of floristry.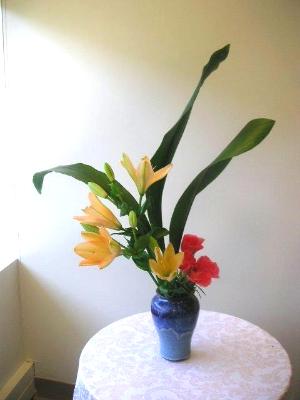 D. Learn from local independent floral design instructor
E. Join a school specializing in teaching floral designs
From person to person, the amount of budget, taste, available time and living location are different. Therefore it is necessary for each person to make a best choice and to find the best way by well considering environment, situation and conditions. One thing that is clear is that in order to earn practical flower arranging skills, you need coaching. Even if you learn theory and concept, you have a hard time for earning actual skill and techniques of floral designing.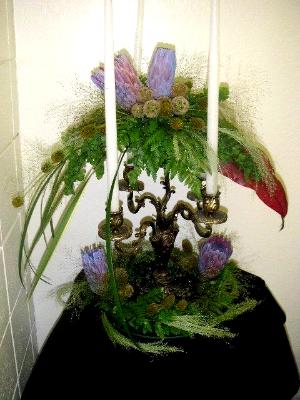 Namely how to manipulate and handle fresh flowers so that you make actual floral decoration should be learned from a well experienced and talented person. The most ideal person is a floral design instructor who has been actually making flower arrangements in various occasions, events and places. Such instructor can take a role of a good coach for you to earn practical flower arranging skills. Coaching should be done in person between student and teacher by way of mutual and interactive communication in the classroom. Instructor should show how to do and what to do and student can raise questions at any time he/she likes.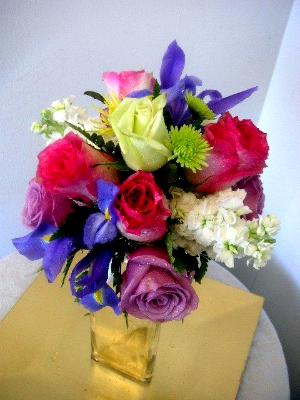 Through ONE ON ONE instructions limiting number of students to no more than 4 per class/instructor (typically 2 to 3 per class), students can earn real techniques and skills. Students can choose their favorite program from our
Wide Range of Programs
depending on their budget and goal. For those who have no previous experience, we can train starting from scratch. In this case students start from following programs:
For more information, please contact us at info@california-academy.com


Be the first to post a comment.

California Flower Art Academy
has been engaged in teaching a wide range of floral designs in the San Francisco Bay Area and Silicon Valley (San Jose) since 1990 as a floral school certified by Flower Decorators Association (Tokyo Japan). We offer hands on training of ONE ON ONE instructions (semi private lessons) which greatly help entry level students easily and quickly earn a decent level of skills. If you are looking for a reliable floral arrangement instructors or floral design school offering quality classes with cheap, inexpensive and affordable tuition in the San Francisco Bay Area (San Mateo County) or Silicon Valley (San Jose, Santa Clara County), why not join
California Flower Art Academy
? We help you make a difference in floral art.
RSS
|