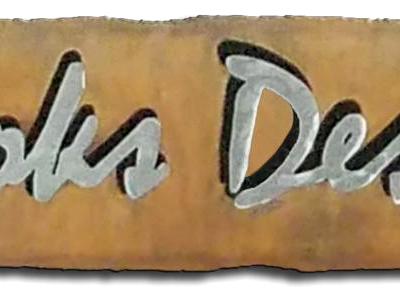 Welcome to Crooks Designs. Intended for the wholesale market, the products here cannot be purchased directly by the general public. Please click 'Retailers' tab for a list of stores that carry our line. Our entire southwest offering can be found at
www.sunlandhomedecor.com
If you would like to purchase our product for resale, please provide your company name, address and resale number using the 'Contact' tab. You will receive a password enabling you to download line sheets and pricing. A catalog can also be sent at your request.


2 comments | Post comment

I ordered a custom design for our home and yard. It is lovely!! We love it. We are drawn to unique and interesting things for the house and property. I think your prices are reasonable and your craftsmanship is awesome.
-- Barbara, 6/1/21


Great work, good to see your doing well . Peace
-- Brad, 4/6/19


Wholesale metal art specializing in personalized drop shipped items for internet retailers.
Crooks Designs LLC •
Tucson, AZ
•
520-232-3747
Copyright © 2022
RSS
|