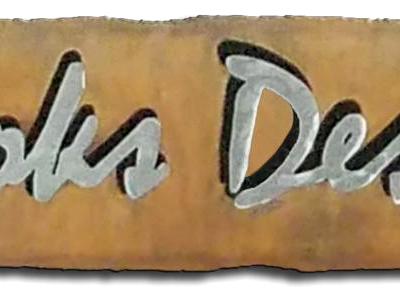 Click an image to enlarge

Our Benders sculptures begin life in two dimensions, but end up bent into three. This makes for an affordable piece of art that moves very quickly. Offered here in two sizes, they can be made larger to suite your customers.
To access wholesale pricing, please provide your company name, address and resale number using the 'Contact' tab. You will receive a password enabling you to download line sheets and pricing. A catalog can also be sent at your request.
Be the first to
post a comment
.
Wholesale metal art specializing in personalized drop shipped items for internet retailers.
Crooks Designs LLC •
Tucson, AZ
•
520-232-3747
Copyright © 2022
RSS
|