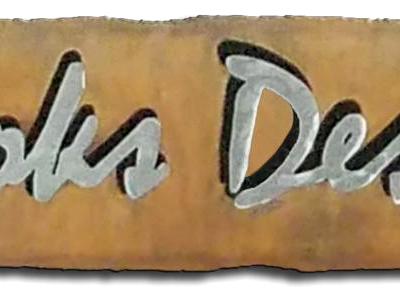 Click an image to enlarge

Crooks Designs specializes in custom, or personalized items. There are two options for personalizing product. The first applies primarily to brick and mortar stores who are located in a destination location, or attraction. The second is used by internet stores who sell personalized items to individuals. Our Southwest Cut Out line can easily have the name a city, state or attraction added to them at no extra charge with a minimum purchase. Here we work in concert with the client to create a design just for there use. A good example of this is
Uncommomgoods
exclusive line that we have developed together over the course of years.
To access wholesale pricing, please provide your company name, address and resale number using the 'Contact' tab. You will receive a password enabling you to download line sheets and pricing. A catalog can also be sent at your request.
Be the first to
post a comment
.
Wholesale metal art specializing in personalized drop shipped items for internet retailers.
Crooks Designs LLC •
Tucson, AZ
•
520-232-3747
Copyright © 2021
RSS
|