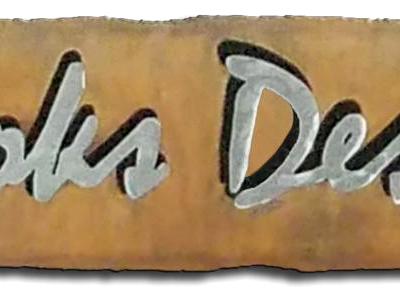 Click an image to enlarge

Chris' latest collection "Generations", is created with the idea of unity. The intricate lattice work design expresses unity and purpose. These items are made of cold rolled steel that has been rusted and well sealed, and can be used for interior and exterior display. It is available in sizes from 17 to 46 inches in diameter.
The suns are offered in three designs: Fellowship, Unity and Harmony. There are two variations of each design: 2 tier and 3 tier. The 2 tier has 2 rings of figures around the center. The 3 tier has been expanded to 3 rings of figures, and is more intricate than the 2 tier. Please note the 3 tier cannot be cut in the smaller size, and is only available in the larger sizes.
Be the first to
post a comment
.
Wholesale metal art specializing in personalized drop shipped items for internet retailers.
Crooks Designs LLC •
Tucson, AZ
•
520-232-3747
Copyright © 2020
RSS
|