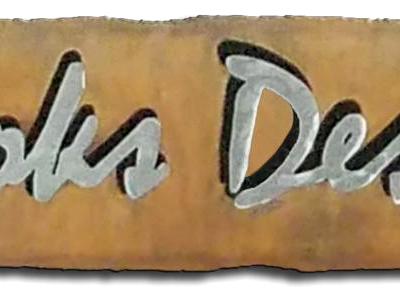 Click an image to enlarge

Our unique silk-screened metal process creates the illusion of depth by making it appear the background is floating above the steel.
These highly durable items are printed with exterior ink, then sealed for an heirloom quality finish. Shrink-wrapped on a cardboard pad, they display easily with a die-cut hanger. Take advantage of our flip-through display, free with a purchase of 60 units. The countertop display measures 13 x 16 inches and can hold $1,700 of product or more. Great souvenir items; they fit easily in luggage and are RV-friendly.
o access wholesale pricing, please provide your company name, address and resale number using the 'Contact' tab. You will receive a password enabling you to download line sheets and pricing. A catalog can also be sent at your request.
Be the first to
post a comment
.
Wholesale metal art specializing in personalized drop shipped items for internet retailers.
Crooks Designs LLC •
Tucson, AZ
•
520-232-3747
Copyright © 2021
RSS
|