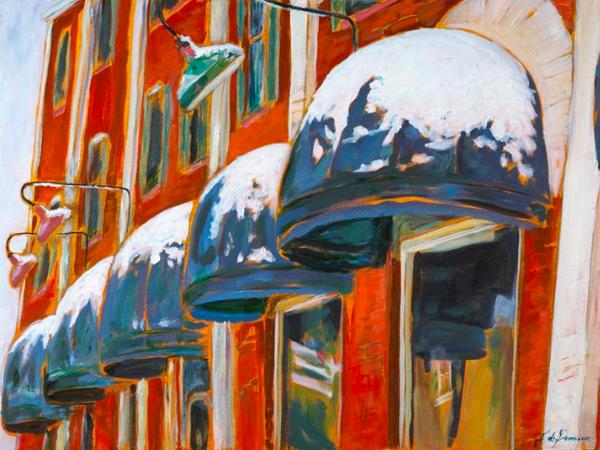 The paintings in these galleries reflect how the spaces and subjects make me feel.
Whether the medium is oil, pastel, watercolour or acrylic, I capture an impression of the subject in a raw and honest way.
The Urban, Rural and Still Life scenes have an emotional tug on me before they are transformed on canvas. Through my art, I hope you see the extraordinary in the ordinary.


4 comments | Post comment

Love my Poppies and Tulips, thanks for the love you put in your paintings.
-- Mano Duggal, 5/10/12


I love seeing our village through your eyes; vivid in colour and texture, I feel like it's a testimony to our future!
-- Tamara, 1/27/12


Love the colour the ambience, the repetive shape. Good old Ernie. I have to buy one of yours for my collectin of local artists. Will save for 2012.
-- Jill Summerhayes, 12/1/11


Pssst... I just thought I'd drop by and have a looky-loo. Nice work. I dig it. I reckon most would. Call me a bit clever, but I also reckon (going by what I can tell) you pretty much enjoy yourself - the work shows it. Strength and honour, Carl (from you know where/who) (wink).
-- Carl, 5/12/11