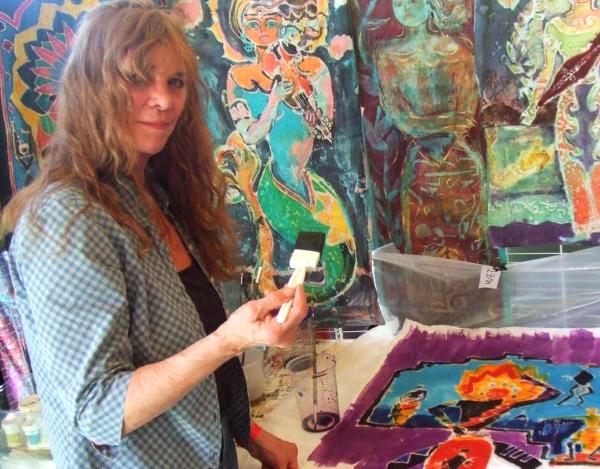 My art began with drawing as a child and drawing is still the basis for my art today. It is expressed in my watercolors, tee shirt designs, graphics, fiber art and my card line.
I earned a BFA in painting from Ohio University in Athens, Ohio, but soon after graduation began weaving. I worked as a weaver, then a fabric painter, taught myself how to make silkscreens and began my tee shirt design company The Great Silkie in Sonoma County, CA in 1987. Wanting to express myself more as a fine artist I began drawing with hot wax [batik or wax writing] on large pieces of fabric and painting in the colors.
Early on in my art career I began playing banjo and autoharp and performing old time music. I moved to the Asheville, NC area because of the rich musical heritage but soon discovered the equally rich tradition of craft.
I studied fabric dyeing and sewing under Catherine Ellis in the Professional Crafts Program in Haywood County, the next two skills needed for my fiber arts.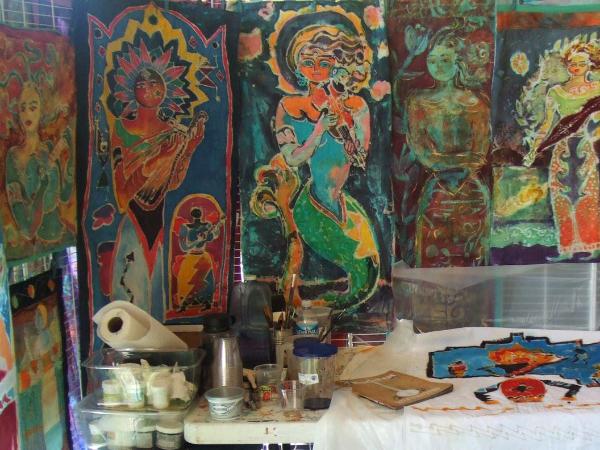 Batik Demonstration of hot wax resist and painting with dyes.
Artwork displayed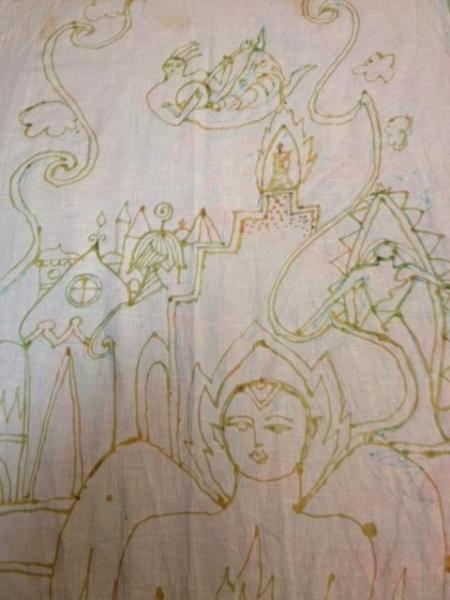 This is a hot wax drawing ready to be painted with dyes.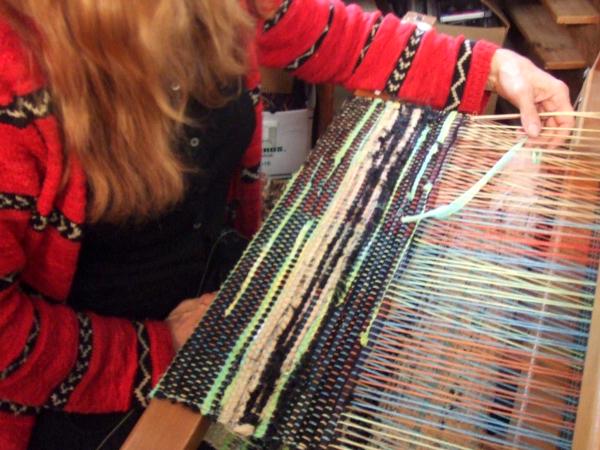 I have had this loom since 1971. It has lived in Ohio, Indiana, Illinois, Arkansas, California, Maine and North Carolina, as have I..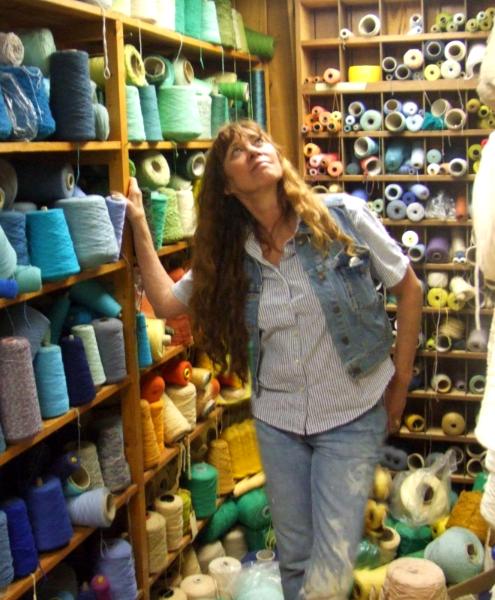 So much yarn and so many possibilities!