Fine Art and Doodles by AJ Price
Artist directory
:: Fine Art and Doodles by AJ Price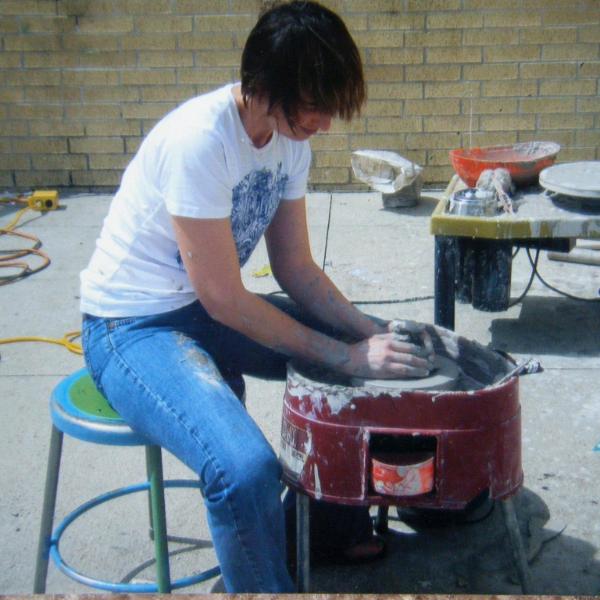 About
I've never been able to decide if I'm primarily an artistic poet or a poetic artist. Either way, this free site is a handy place to stash pictures of art, and it may be a nice place to archive poems, via the blog. Most recent art activity may be viewed on my Facebook page (www.facebook.com/AJPriceDesign). If you are captivated by clay art and yearn to make your own, a great place to start is the enrichment program at Alvin Community College in Alvin, Texas. I owe much of my success (in clay) to ACC's Professor Dennis LaValley and the other artists there who are always encouraging, inspirational, and friendly. For graphic design, I have the staff at UHCL to thank for the fun classes and rich feedback. Thanks again for dropping by, and feel free to leave...
Blog
Companionable
Poem 2018
To the Metal?
a poem about love, bad habits, and the human condition; composed April 2018, revised August 2018
Poem, October 2017: Barefoot Dying
Barefoot Dying I had a rock in my shoe that day: I had tried to shake it out, but it was still there That day when I was at last allowed to come in And see her antique house that used to be a corner store— Unlike a few months before, when I had dropped her off and she said "not today"— But this day I was invited (actually everyone was invited) To call the grieving sons whose lives had been upended, Whose days were now suspended in the slow sap of anxious waiting Which turns into an amber-time of...
Creativity as Interpretation (Church presentation 5.6.2012)
Guiding an idea through the many ways it could be expressed, then actualizing the expression through deliberate choices makes creativity a courageous act. In visual art, mathematics, history, writing, music, or any other context, creativity is an exercise in translation as much as creation; all who have tried to communicate outside their primary language know the tingle of fear and excitement that translation entails. Come share about your latest gutsy triumph of mind or enjoy the inspirations of others!
ArtBout Piece
March 2, 2012, I competed in the inaugural ArtBout at College of the Mainland. This blog entry explains the process of my cathartic work, "Culture All-Awakening."