PASTEL SOCIETY OF SAN DIEGO
Artist directory
:: PASTEL SOCIETY OF SAN DIEGO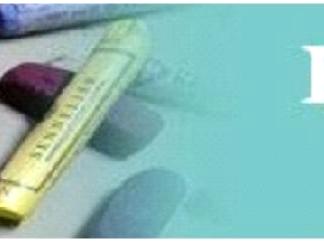 About
About our President...Debbie Krentz Johnson was born in San Mateo, California and earned her B.A. in Fine Arts from San Diego State University. She is a professional courtroom sketch artist (see her website at http://www.courtsketches.com/ ) and is frequently published on the local, national and international networks KGTV-10, KUSI-5 KNSD- 7/39, KFMB-8, KNBT-17, FOX6, UNIVISION, ABC, FOX, NBC, CNN, REUTERS, EFE, NNS; the prin1t publications such as the San Diego Union Tribune, Rocky Mountain News; and the documentaries CNN "This Week at War", A&E "Cold Case, #112", D. Sikorski film "Article 32" and Frontline "Rules of Engagement" Between 1979 and 1981 she was the Assistant Gallery Director of the Womanart Gallery in New York, and Co-founder/Director...
Blog
PSSD takes many awards at the Fair
It was a big night for PSSD at the San Diego County Fair Fine Arts Show. Congratulations to those members who were accepted. There were over 2,000 entries and only 640 pieces made the cut.
Margaret demos for NCSFA
Margaret Larlham, you were the perfect PSSD member to share "painting with pastels" with the members North County Society of Fine Art. Terri, Doris, Sharon, Peter, Sylvia and I loved your demo.
Pastel Guild of Europe Open Online Competition
Wow! A huge congratulations to member Margaret Larlham for her 2nd place win in Landscape and first place in Abstract in the PGE online competition.
2018 Art Walk
Congratulations to Debbie Krentz-Johnson, Susan Mae Hull, Cheryl Revell, Margaret Larlham and Linda Fae Reyes for surviving the heat and representing the PSSD in the 2018 Art Walk at Liberty Station.
2018 San Diego County Fair Fine Arts and Small image shows
Our members showed off their talent in the 2018 San Diego County Fair Fine Arts and Small image shows. In the People and Animal category, Glen Maxion received the 1st place ribbon, Linda Reyes, Ray Fedorchak and Karen Howard received Honorable Mention Ribbons. In the Pastel Land/cityscapes, Still Life and Floral category it was Debbie Krentz Johnson, 1st place, Ron Morris, 3rd place, with Barbara Peterson and Christine Bowman taking home honorable mention.