Yantram Studio – 3D Architectural Animation
Artist directory
:: Yantram Studio – 3D Architectural Animation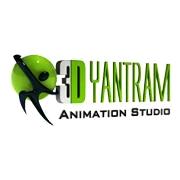 About
YANTRAM STUDIO, flourished out as a Global Brand in the world of Imagination and designing. Our Studio strongly represent our decade old arduous journey to become a top class renowned brand for 3D designing, an envy to every studio in the CGI world. At YantramStudio, we proudly offer 3D Architectural (Exterior, Floor Plan - Interactive 3D Floor Plan , Rendering Images Walkthrough Animation), 3D Interior Design , Virtual Reality Application Development (Interactive Virtual Tour), Augmented Reality Apps Development , Corporate Animated Video Production , Movie and Game Character Modeling and Animation, 360 Degree Panoramic Tour and Product Modeling &Animation. Yantram Studio takes pride in offering the highest quality of 3D Exterior Interior Architectural...
Blog
How architectural design studio by Houston- Texas
Our architectural design studio strongly represent architectural rendering service.Since 2004 At our architectural design studio, we proudly offer , 3d floor plan , 3d virtual walkthrough , virtual reality services , interior design for home , Interactive Virtual Tour, Augmented Reality Services, Corporate 3d animation video Production, Movie and Game Character Modeling and Animation, 360 Degree Panoramic Tour and 3d Product Modeling company
3d interior design by Boston- Massachusetts
amazing 3d interior design idea of kitchen living room design by Architectural Visualisation Studio, Space-saving tricks to combine kitchen & living room into a modern place by interior design studio
virtual reality studio by Boston- Massachusetts
virtual reality studio marketing solution to various industries for their 3d designing requirement, virtual reality studio sales tool architecture solution of virtual reality studio by architectural design studio
3d walkthrough of Home by Fort Worth-texas
3D Exterior Walkthrough of Home design with Pool Side view, 3d design walkthrough with natural greenery and fireplaces in pool, beach chair and also in home, gazebo, Living Room in one place design
3d interior visualization of Living room by Fort Worth,Texas
3d interior visualization For Unique Living Room with Kitchen area concept of interior design firms by architectural rendering studio.