Yantram Studio – 3D Architectural Animation
Artist directory
:: Yantram Studio – 3D Architectural Animation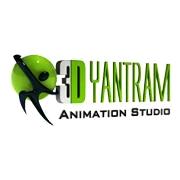 About
YANTRAM STUDIO, flourished out as a Global Brand in the world of Imagination and designing. Our Studio strongly represent our decade old arduous journey to become a top class renowned brand for 3D designing, an envy to every studio in the CGI world. At YantramStudio, we proudly offer 3D Architectural (Exterior, Floor Plan - Interactive 3D Floor Plan , Rendering Images Walkthrough Animation), 3D Interior Design , Virtual Reality Application Development (Interactive Virtual Tour), Augmented Reality Apps Development , Corporate Animated Video Production , Movie and Game Character Modeling and Animation, 360 Degree Panoramic Tour and Product Modeling &Animation. Yantram Studio takes pride in offering the highest quality of 3D Exterior Interior Architectural...
Blog
360° Panoramic interactive virtual tours - Columbus, Ohio
This video Image Synergo's product - catheter can cure bladder cancer tumor and its cells easily. This image is developed 360°, 3D anaglyph, 4K resolution can be seen in VR - Virtual Reality cardboard device and also wearing 3d glasses by.
Photorealistic 3D Rendering Restaurant Interior Design Firms
Yantram Studio Designing is an art and art that looks like our eye to represent the best thing in the world. One of the restaurant's interior design studio created by architecture. wall, floor, and selling design by an interior design for home. there is glamour beautiful combination of lights are set in a restaurant by 3d interior modeling. there is sofa seating and chair seating are designing.
Best 3D Home Floor Plan Design, Oak Hill – West Virginia
A 3D Floor Plan Design of Residential Apartment unit 3D Floor Plan area in Oak Hill, West Virginia. 3d virtual floor Plan design is having 1 Master Bedroom, Closet, Bathroom and Living - Kitchen.
Interactive 360 VR Tours walkthrough by Yantram,Mesquite-Nevada
Yantram virtual reality developer has got expertise & take the very early initiative to implement VR, for the real estate world and will be catering different solutions to the tycoons of the real estate, architectural and Interior design world.
3D Product Modeling -Austin, Texas
Project: Engineering Product 3D Product Animation Client: 1024. David Location: Austin, Texas For More: https://www.yantramstudio.com/3d-product-modeling.html Video Link: https://youtu.be/oWt_PWv2VaI Yantram Architectural Design Studio - Get High Quality 3D Product Design, Product Modeling Animation and 3D Product Visualization services to various Business like Verticals & Industry Segments, Furniture, Electronics Product, Engineering Product, and other product based Companies. We provide you the comp