Architectonic Necklace
Art competitions
::
Art Meets Fashion
:: Architectonic Necklace
Please join us in thanking all artists who entered their work in the Art Meets Fashion competition.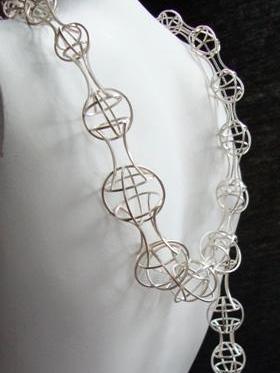 Architectonic Necklace
Gina Pankowski

Next
Created by hand, forged and fabricated sterling silver necklace, 01/2010 In the Architectonic Series, through form, line and construction my goal is to interpret my observations of organic architecture. Pattern, movement and sound are also important aspects of my wearable art. The jewelry should bring to mind structures from our environment, bridges, bones or diatomes.