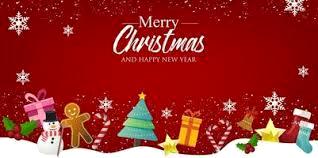 We have been creating unique forms of art for homeowners as well as businesses in the Fraser Valley for over 25 years now. We started with Christmas window art and progressed to Interior and exterior wall murals, canvas paintings, chalkboard menu art, plywood cut-outs, antiquing furniture etc. We have recently added hand painted luggage to our varied menu.

We love to create new things, if you have a unique art idea and need help designing it, we will gladly help you with it. You dream it we will create it!

We have ventured into new territory, please come on the adventure with us...we are now painting on luggage (above), each set is unique as they are all hand painted. You can special order a set and choose your own colors,characters,animals,your pet,sport or business logo, and we will design something unique just for you. You imagine it we will create it! Or you can choose one from our inventory and we will paint your name or monogram on it.

All luggage is sealed 3 times, once before painting, so the paint won't bleed through,once after painting, and then once again to make them water resistant.

CANVAS PAINTINGS (commissioned)

The canvas painting below was made to order, for someone's very special friend. She loves Unicorns, and she helped the 2 people who commissioned it, so they asked that I somehow incorporate their work symbols which were an eagle, a rose and handcuffs. This was a tough one, but as you can see, I created something very unique just for them, (the symbols are on the unicorn's breast plate). The symbolism is that she is carrying them out of the darkness and into the light. They were very pleased with the end result.

Let me create something unique and beautiful just for you or a loved one.

INTERIOR & EXTERIOR MURALS

We can paint on almost everything from concrete to metal, if you would like to spruce up a wall or fence panel among many other things, we can incorporate logos for businesses etc.

This deer & friends mural above, also has an owl plywood cutout incorporated on it, to show how creative we can be. We also create make to order plywood cutouts for all occasions, as you can see below we have a funny dude plywood cut out stealing the Christmas light off the fence. We like to add humor sometimes too.



1 comment | Post comment


Professional Quality at reasonable prices/
-- George, 10/9/13


unique art project designs,murals,concrete floor art,concrete counter tops,canvas paintings,window painting,sandwich boards,chalkboard menu art,antiquing furniture,children's murals,childrens furniture,container art,interior design,as you like it,window painting,window painting kits, calgary stampede window painting,merritt mountain music festival window paintings,freelance artists,commisioned paintings,personalized paintings,refurbish cabinetry,kitchen makeovers.
RSS
|
Sitemap