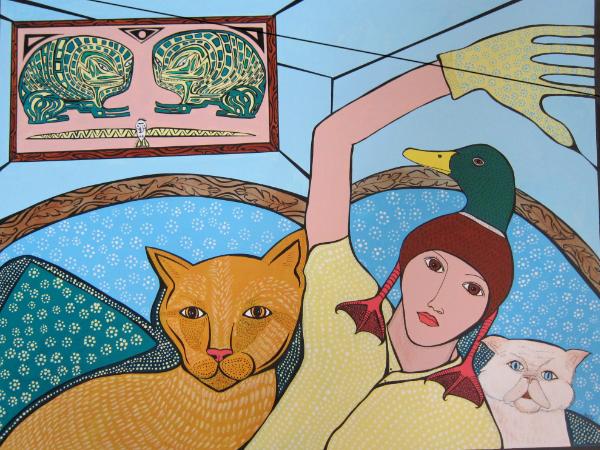 I just made a big and hopefully permanent move to the Space Coast of Florida, after living and working in Palau, Guam, Denver and the Florida Gulf Coast. I paint on paper using acrylic or watercolor and India ink. My work reflects important periods of my life, my love for animals, the ocean and the mountains. My distinctive style continues to evolve. The paintings are colorful, entertaining and even decorative. Each painting is autobiographical in some way, and I hope that others enjoy their whimsy as well as their serious side.
I am selling original paintings, signed digital prints, cards, and place mats for people and pets. Pet food place mats foster your pet's ability to appreciate the arts. Click on "Betsy's Paintings" and take a look. Please comment if you like something, or contact me for prices. Digital prints are 11" by 14" , 8" x 10" or 16" x 20", and are signed, matted and backed. Cards fit into 5" x 7" envelopes, which are provided.


Be the first to post a comment.