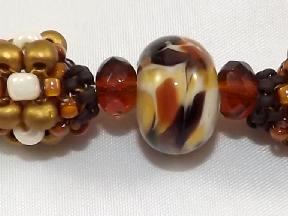 Click an image to view gallery

Beaded Pendants
These beaded pieces will add pizazz to a simple chain, ribbon, cord, or rope necklace.

Tassel Ropes
These ropes are crocheted with glass seed beads. The tassel portion consists of several different sizes, shapes, and colors of glass beads coordinating with the main rope. These are meant to go with the solid rope necklaces. Choose a solid rope to either coordinate or contrast with the tassel portion to create your own unique look. See the completed tassel rope necklaces in the Necklace section.

Miscellaneous


Here you will find watches, rings, and other delightful pieces.