Mimi Alves


Storyboards, comics, character designs, illustrations, and animations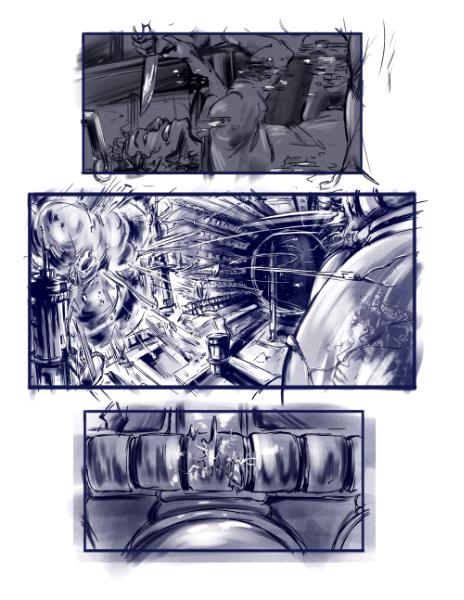 Eclipse Boards 1
Some example boards trying to demonstrate my ability to make special effects. While these are sequential, if I were to really board this scene, I'd add a lot more boards. I just wanted to cover the major beats.

We have Nikolov, a person in a Matrix-esque like situation. But then their pod malfunctions at a very lucky moment thanks to an unlucky explosion in the real world.

On a side note not completely relevant to these boards, Nikolov would not have died. This particular Matrix-esque situation doesn't allow for death, which frankly, is its own kind of horror.
Be the first to
post a comment
.
Storyboards, comics, character designs, illustrations, and animations
RSS
|