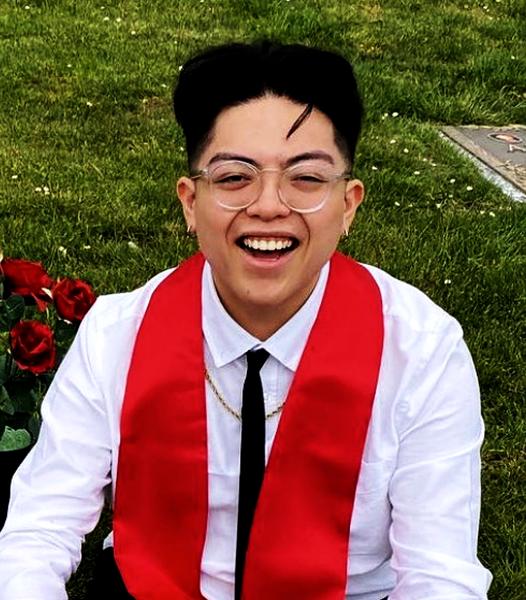 Nicholas Jaochico Bio
April 1, 2021 - Hayward Ca.
Stage Actor Singer and performer Nicholas Jaochico is a 2021 Graduate from Cal State University East Bay - with a BA in Music, and Vocal Performance
As a Music Major on the CSUEB Hayward Campus his is performances included a feature role in their spring musical SHE LOVES ME directed by award winning Marc Jacobs. March of 2019 Nico was the lead Seymour in LITTLE SHOP OF HORRORS. March 2020 Nico was set to play Willard in FOOTLOOSE.when the Theatre community shut down for the pandemic. Nico also performed in the honored CSU EAST BAY CHOIRS.

In 2018 Nico was host of TREASURES OF CALIFORNIA feature segments for Vmedia Arts Live Video Projects. since July 2018 Nico joined the Vmedia Arts production as "on camera team" to cover local features for TOC. Under the direction of Vmedia Arts Production Manager Axel Laude, Jaochico was the on camera host for summer segments including the GOLDEN GATE BRIDGE and APPLE PARK. He went on to host a season of GO SEE A SHOW for VmediArts covering theatre events in the Sf Bay Area.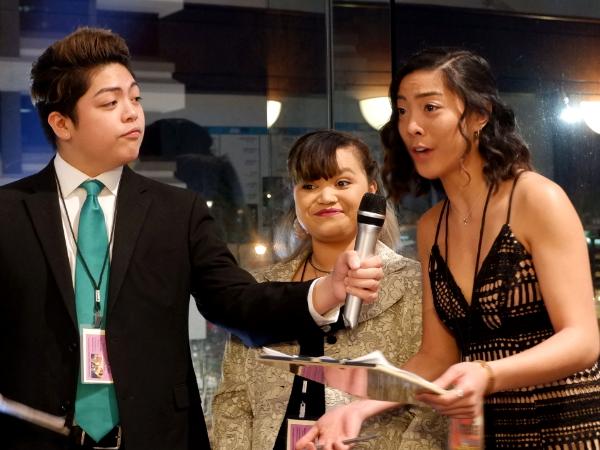 Nico started his career in Las Vegas entertaining his family as young as five years old. He remembers singing "Bye Bye Bye" by Nsync. He understood at a young age that he enjoyed the thrill of performing for his family and the smiles on their faces. He love to sing to friends and knew one day he wanted to perform. At 10 years old Nico lost his Mom and the tragic change in his young energy took a turn and he lost his motivation, but found it in music and performing. His peers and friends would tell young Nico that they remind him of Daniel Padilla -- he started listening to his music and was inspired and influenced by his talent.
During his years before high school Nicholas continued to entertain family and friends, and made it an important goal to please the spirit of his Mother and dedicate his on going career to perform in her honor. As Nico entered Mt Eden High School he joined his first performance group - Mt Eden Concert Choir. He remembers it was a challenge "At first it frightened me, opening up new forms of music that I had never heard of before". It was after he had joined show choir, that he realised performing on stage in front of a live audience, was what he wanted to do for the rest of his life.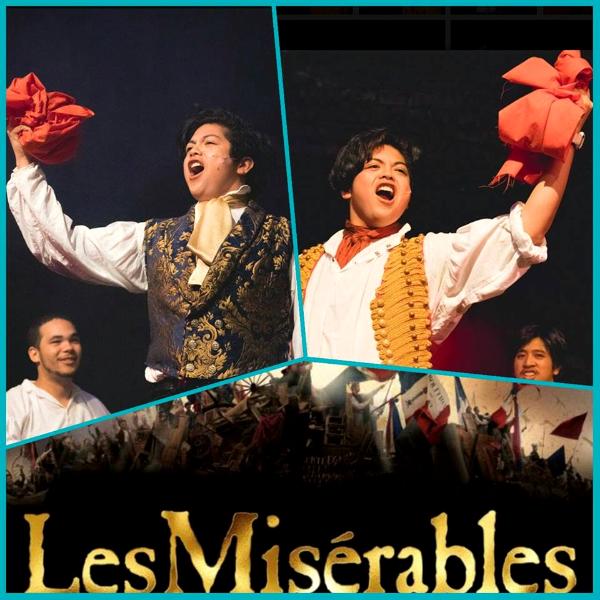 At the start of his sophomore year he auditioned for his first musical IN THE HEIGHTS - a fire was created in him that would not go out until he had been in every show he could possibly audition for. During his High School summers Nico would spend his free time with other actors building the sets for the fall musical. Jaochico's MEHS Junior year he was cast in his first feature role as "Thuy" in MISS SAIGON. He says this was his first acting role and he was excited to play a villain, "It's always a challenge yet fun to play the bad guy" - The role proved Nico was talented as both an actor and singer as he received positive reviews from his peers and instructors. He topped that performance as he was double cast as both Marius and Enjolras in LES MIZ his senior year at the Hayward Campus.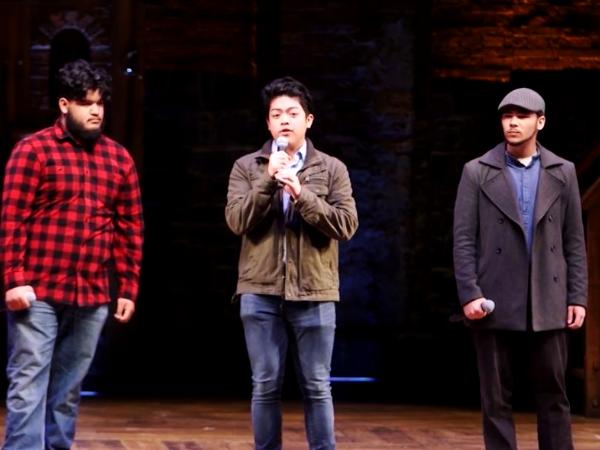 As he was overwhelming Hayward audiences in his winter musicals - Jaochico was also terrific as a soloist in the MEHS Show Choir "Monarch Mirage"- winning "Best Performer" for two years at National Choir Festivals. His senior year highlight included the honor to perform for the National Tour Cast of HAMILTON The Musical. In August of 2016 a program created by the Lehrman Institute of American History, students study how Lin-Manuel Miranda used historic text to write raps for his Broadway show HAMILTON. One presentation from each participating school gets stage time before students attend a performance of the show, and Jaochico's team won that honor for the San Francisco National Tour. He performed the rap he wrote "Land of the Free" to a sold out audience of 2200 students at the Orpheum Theatre, and the experience he says "I will never forget".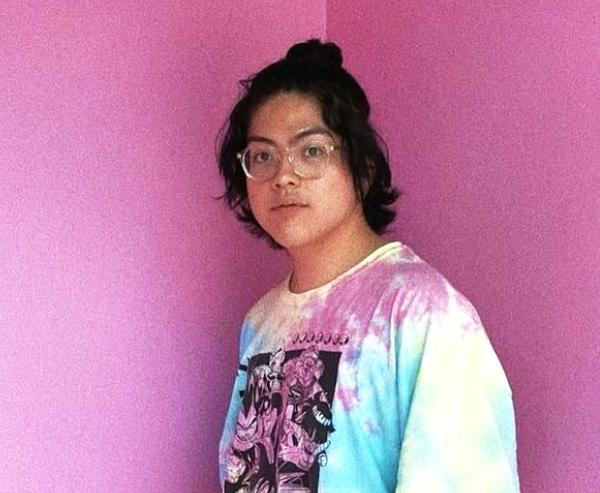 Nico's easy transition to Cal State University scored him a feature lead in their Threatre Departments spring musical SHE LOVES ME as young Arpad Laszio. Jaochico continues his choir performances in the CSUEB Chorus traveling with their choir and wowing audiences. The chorus at the University high-lights his music voice major that he plans to use professionally when he graduates.
Nico says his main goal is to simply impact others through his performance, whether it be on the stage or a big screen, he hopes to make success out of changing people's lives for the better. He also hopes to make his mother proud.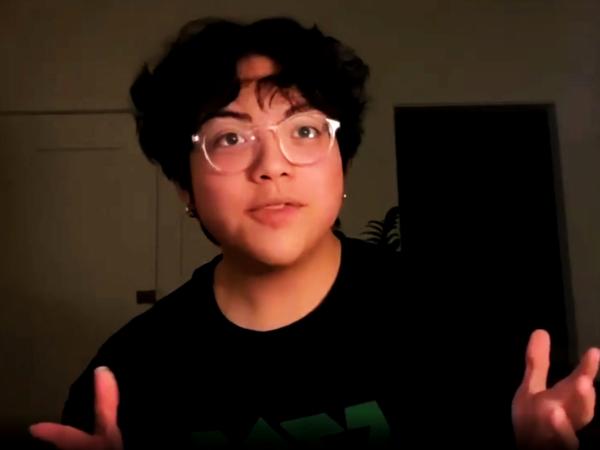 Project director of Vmediaa and TOC says "Jaochico has a wide range of skills and his on stage performance from singer, dancer and actor prove his abilities both on stage and camera are impressive, I look forward to his successful career."
Nicholas Jaochico is a rising young professional actor with an exciting career ahead. As he enters his new career and college years he will be an important talent to cast in your next project or live event. He is dedicated to his craft and on course to succeed in this business.
Feel free to inquire about booking Nico for your next project,
Whether it's print stage or on-camera.
Nico sings FREEZE YOUR BRAIN from Heathers the Musical