6/17/14

First entry on this blog, seems fitting to begin with an interesting experience that falls into the category of Meta (karmic) Coincidence, or simple synchronicity.

This is how I came to acquire this almost antique wonderful pink quilted sewing box.

For a long time I've been needing to move from one storage space to a closer, better lit, less expensive storage space. Finally, happily, last Saturday, with the great help of my son, I was able to do it.

So, there I was, entering the code into the very large complex of the old storage area, just about to jump back into the truck to continue to my space...when I spotted three women, clearly related, clearing out boxes and lamps and chairs and, right where I could just see, a tray of thread.
So I impulsively asked who was the seamstress? They said it was their mother (Betty, who had passed about three years ago), and they were sorting through her belongings and if I sewed would I like her sewing box? Well, of course I said yes.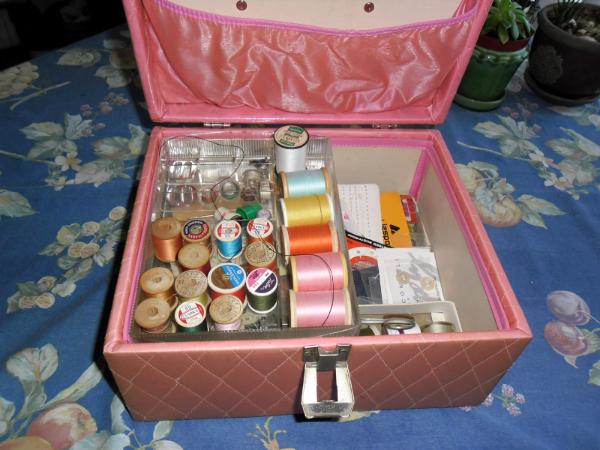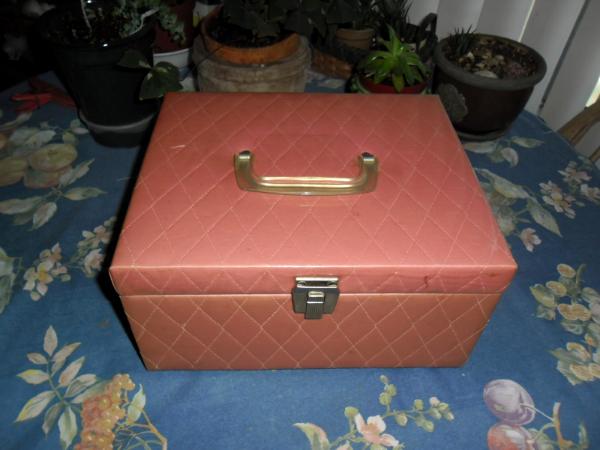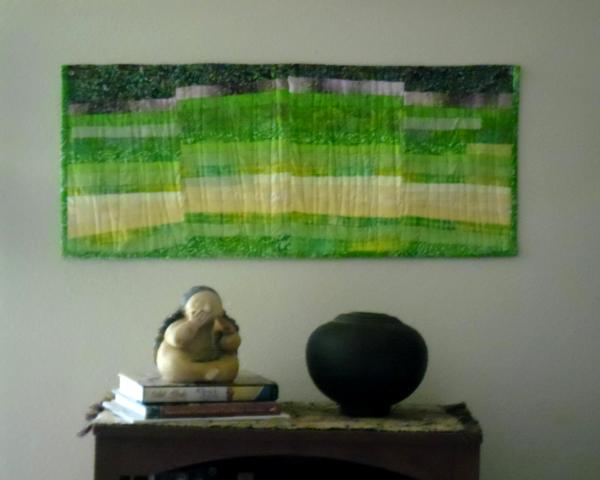 Recently finished this Green Art Wall Quilt.....