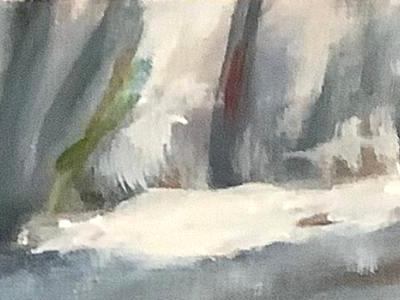 My paintings have been described as energetic, full of movement and colour.

My inspiration is outdoors in all kinds of weather. Energy and joy are important aspects of my work. The more difficult a subject the more I enjoy the challenge.

My goal is not to represent the view as it is, but as I feel it.

Lately, due to the pandemic I have been focussing on children enjoying outdoor fun.

Also adults and families as they rediscover the joys of being with nature.




24"x30" acrylic on canvas.



Be the first to post a comment.