Dunes with Sand Coreopsis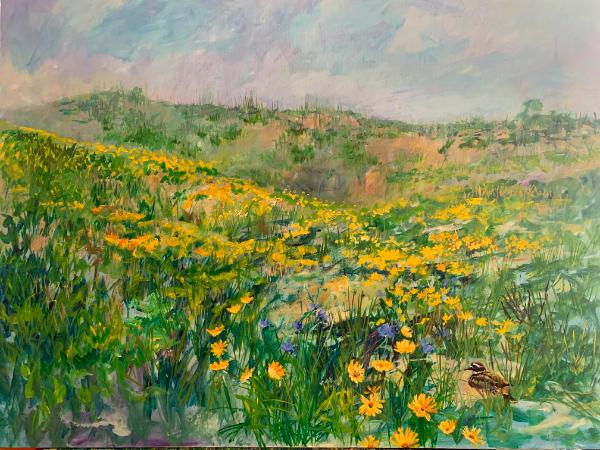 I started this painting quite some time ago, then with one thing and another, it got pushed aside. Finally I was ready to tackle it once again. Sections of the sky needed to be repainted, and I wanted to add a killdeer. One wonderful summer walking the Dune Trail weekly in my capacity as butterfly monitor, I noticed a killdeer creating a nest right by the trail. As the weeks passed I saw eggs appear, then fluffy babies scampering around. It was with that summer in mind that I added the bird here and completed the painting. It is really large~36x48"! I used that sized canvas so I could really make it seem like you are there, standing on the trail, hearing the wind and the birds.


Be the first to post a comment.

Previously published: